About Cisco WebEx Telepresence
Cisco WebEx Telepresence, formerly known as Cisco Callway, is a cloud-based video conferencing service that allows you to make powerful in-person video collaboration calls. Cisco's WebEx Telepresence service can be used on its own if you have existing equipment or, it works seamlessly when used in conjunction with Cisco Video Conferencing devices.
As a cloud-enabled service, Cisco WebEx Telepresence allows you to enjoy the benefits of video conferencing and avoid the costs of investing in bulky internal hardware infrastructure that's normally required for fully functioning video solutions, such as a gatekeeper and bridge.
Cisco WebEx Telepresence is packaged in various price points and options to meet your needs and is available in up to 1080p resolution for concurrent calls, point-to-point calls, or for use as a multiway calling bridge to conference with several parties (up to 12 participants) at once.
WebEx Telepresence delivers on the same exact benefits that your small to medium-sized business looks to a cloud service in the first place: Ease of use, no specialized equipment required, no resources to maintain, and a healthy and rapid return on your investment.
Why buy Cisco WebEx Telepresence?
Intelligent, easy cloud setup has you enjoying fluid HD video calling quickly, without IT expertise or special equipment.
Media encryption secures your video meetings for up to 12 callers including members outside your organization using standards based video conferencing.
Live customer service from Cisco, unlimited video calling and desktop sharing, and automatic call syncing when team members join in.
Helpful Cisco Links
Buying Advice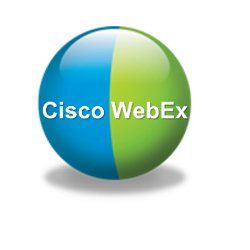 There are no products matching the selection.