About Netgear Smart Switches
Forget complexity and reduce costs with Netgear Smart Switches that are built specifically for small to medium sized businesses and fill the gap between unmanaged and fully managed switches.
With a built-in Intuitive web browser (ProSafe Control Center) interface Netgear Smart Swithces offer key Layer 2 management features including port monitoring and configuration.
These Netgear swithes are not only smart but flexible too with optional Power over Ethernet (PoE) and the growing network can opt for the available stackable versions.
Why buy Netgear Smart Switches?
Comprehensive and streamlined user-friendly web-based management tool.
Scalable and reliable with no complexity or huge costs.
PoE, stackable, Gigabit, and choice of 8, 16, 24, or 48-ports.
Helpful Netgear Smart Switch Links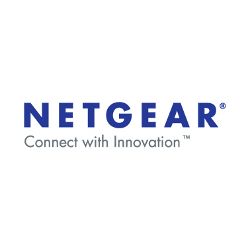 PROSAFE® PLUS SWITCH, 5-PORT GIGABIT ETHERNET

PROSAFE PLUS SWITCH, 24-PORT FAST ETHERNET

ProSafe Plus Switch, 8-port Gigabit Ethernet Switch

The Netgear GS116E is a 16-port Gigabit Ethernet Switch with QoS, VLAN, and network monitoring.

The Netgear JGS524E is a 24-port Gigabit Ethernet switch with VLAN, QOS, and Network monitoring.

ProSafe Plus Switch, 8-port Gigabit Ethernet Switch with 4-port PoE


PROSAFE 52-Port Fast Ethernet PoE Smart Switch with 4 Gigabit uplink ports.

ProSAFE 24-port Gigabit Smart Switch with PoE/PoE+ and 4 SFP Ports

The Netgear GS752TS 52 Port Gigabit stackable smart switch includes 48 10/100/1000 manageable Ethernet ports and 6 SFP expansion slots.