About Plantronics Accessories
VoIP Supply offers the most popular Plantronics headset accessories.
Everything from adapters to make your modular plug headset compatible with a jack-equipped telephones, patch cables for 3.5mm mobile phones, polaris cord replacements, handset lifters, USB-to-headset adapters, amplifiers, online indicators, charging bases, and hookswitches.
Get everything you need for your Plantronics headsets right here.
Why buy Plantronics Accessories?
Customize your headset for your needs.
Expand your headsets functionality.
Adapters convert headsets for use with various phones.
Helpful Plantronics Links
Shop by Product Type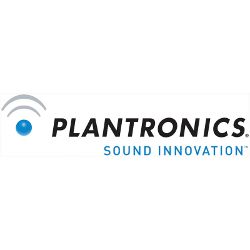 The Plantronics Vista M22 (43596-40) is an Audio Processor ideal for VoIP users which delivers previse levels of listening comfort, sophisticated hearing protection, and superior audio performance.