About Polycom Conference Phones
Essential to businesses in all shapes and sizes, the conference phone allows multiple parties to remotely converse from anywhere in the world. The hurdle is communicating clearly and accurately.
In 1992 the original SoundStation conference phone, with its highly recognizable triangular shape, overcame those obstacles and quickly became the preferred choice for conference rooms for its high level of audio clarity.
Clear, accurate, and efficient communication continue to be hallmarks of a Polycom conference phone through Polycom's dedication to developing and implementing new technologies in audio processing, noise reduction, system integration, and microphone compensation.
Why buy Polycom Conference Phones?
Polycom HD voice technology for calls that sound as natural as being in the same room.
Extended microphone range makes everyone in the room sound loud and clear and smart microphones focus on the user who is speaking, not extraneous sounds.
Interference from wireless devices is averted and background noise (projectors, ventilation) is removed.
Helpful Polycom Conference Phone Links
Shop by Product Type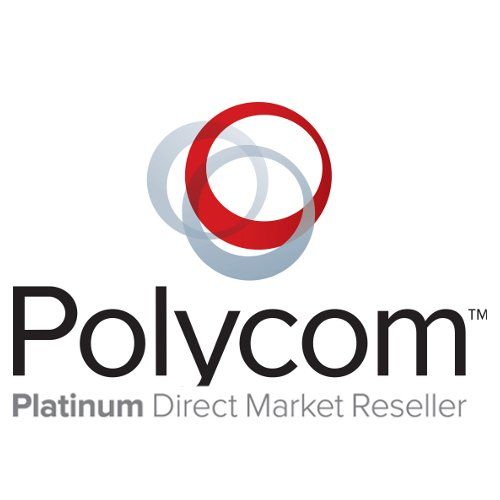 SoundStation IP 7000 multi-unit connectivity kit for large room coverage

The Polycom IP 7000-MIC kit (2200-40040-001) adds 2 additional wired microphones to the peripheral of your Polycom IP 7000 Conference Phone.

The Polycom 2200-15855-001 adds 2 expansion microphones on to an existing Soundstation Duo or Polycom CX3000 conference phone.

The Polycom VoiceStation 300 Conference Phone is a small conference phone ideal for desktops, offices and other small rooms. The microphone has a range of up to seven feet, which is well suited for small conferences with three to four participants.

SOUNDSTATION 2W EXPANDABLE 1.9GHZ DECT6.0 WL 24HR BATTERY
1 x Phone Line(s) - 1 x Mini-phone Headset, 1 x USB, 2 x Microphone, 1 x RCA Audio Out

The Polycom Soundstation 2 EX 2200-16200-001, Polycom's next generation analog conference phone, is redefining the standard for business quality voice conferencing. With industry-leading full duplex for natural, simultaneous two-way conversation, the SoundStation2 expandable with display will exceed your expectations in medium to small conference rooms.
The Polycom IP 5000 conference phone delivers remarkably clear conference calls for small conference rooms and executive offices
Polycom IP 7000 PoE (REFRESH) 2200-40000-001