Mediatrix 1204 FXO VoIP Gateway
The
Mediatrix 1204 SIP
is an
analog gateway
equipped with four FXO ports and one 10/100 BaseT Ethernet port. It can connect analog PSTN lines and legacy PBX Systems to an IP telephony network. Its low-density design makes the Mediatrix 1204 a cost-effective
VoIP Gateway
suitable for small and medium size enterprises and an ideal CPE platform for integration with an existing IP telephony architecture deployed by service providers, carriers or system integrators.
Mediatrix 1204 FXO VoIP Gateway Overview:
The Mediatrix 1204 bridges the gap between the IP and the PSTN. It connects up to four analog FXO lines through the gateway to a single 10/100 BaseT Ethernet port providing convenient access to an IP telephony network. The Mediatrix 1204 also provides PSTN access for various VoIP endpoints such as IP phones, FXS devices, softphones and IP-based PBX and Key Systems.
For enterprise end-users, the Mediatrix gateways provide a simple, transparent and cost-effective way of maintaining a connection to the PSTN while migrating to an IP-based telephony infrastructure. Moreover, by providing IP connectivity to analog extension ports of a PBX, the Mediatrix 1204 IP-enables legacy PBX systems and makes IP telephony applications available.
Mediatrix 1204 FXO VoIP Gateway Features & Functions:
IP connectivity for analog PSTN lines
IP connectivity for legacy PBX Systems
PSTN connectivity to IP-based telephone systems
Provides PSTN users access to a VoIP Network
PSTN-quality voice over IP networks
Deployable in SIP or H.323 VoIP networks
Auto configurable, remotely manageable and upgradeable
Interoperable with equipment from leading industry vendors
Fax over IP support, including T.38
Multiple codec support G.711, G.723.1, G.729
Internal power supply
Ideal for enterprise or carrier-based applications
Didn't find the VoIP Gateway that you were looking for?
Check out these other Mediatrix gateways:
We're sorry, there are no downloads available at this time.
Manufacturer

Mediatrix

# of FXO Ports

4

# of FXS Ports

0

# of RJ45 Ports

1

AC Power adapter Included

Yes

Analog Connection Type

RJ-11

Auto Provisioning

Yes

Codec Support

G.711 u/a law, G.729 a/b, G.723, G.726

Echo Cancellation Support

yes- G.168

Fax Support

T.38, G.711 pass thru, G.726

Modular

No

MWI Support

No

Protocol Supported

SIP, H.323

Provisioning Method

HTTP, TFTP, WEB GUI

PSTN Fallback / Failover

Yes

PSTN Signalling Support

FXO loop start, ground start

Rack Mountable

yes-available

Requires Amphenol 50pin Cable

No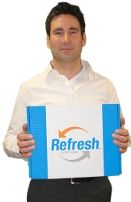 Why Pay
$364.99

for the Mediatrix 1204?
4-Port FXO SIP Gateway, Carrier-grade voice quality

Automatic firmware and configuration file download

SNMP and web management, TFTP or HTTP auto-provisioning
For advice, reviews and industry insight... be sure to follow us online.