Polycom CX500 Wall Mount Kit
The
Polycom 2200-44331-001
is a wall mounting bracking for the Polycom CX500 OCS IP Phone. It comes with the mounting bracket and a 100 mm Ethernet Patch Cable.
We're sorry, there are no downloads available at this time.
Manufacturer

Polycom

Model

CX500 WMNT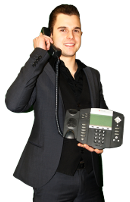 Brian Hyrek
Direct: 866-583-0815
Blog
For advice, reviews and industry insight... be sure to follow us online.