Polycom VVX 600 and VVX Camera Bundle
The Polycom VVX 600 and VVX Camera Bundle is a desktop video conferencing phone bundle that includes a Polycom VVX 600 and a Polycom VVX Camera. With the VVX 600 and VVX Camera Bundle you get a combined video conferencing and a multimedia VoIP phone solution in an easy to install and use.
Polycom VVX 600 and VVX Camera Bundle Overview
Polycom VVX 600
The Polycom VVX 600 is a 16 line business media phone with a 4.3" gesture based, multi-touch cable capacitive touchscreen LCD display. The VVX 600 is built for executives and managers who need a powerful, yet intuitive, expandable office phone that helps them stay connected to lead your organization. Founded on the behavior common to smartphones and tablets, the intuitive gesture-based, multi-touch user interface of the VVX 600 phone makes navigation easy and requires minimal training. With its combined ergonomic design, Polycom HD Voice quality and a large, high resolution color, multi-touch screen, the Polycom VVX 600 Business Media phone is ideal.
Polycom VVX Camera
The Polycom VVX Camera is a 720p USB camera when used with a Polycom VVX Business Media phone it converts them to a desktop video conferencing solution. The VVX Camera has simple plug and play capability making it easy to add to any compatible VVX Business Media phone making adding video conferencing capabilities easy and cost-effective.
Polycom VVX 600 and VVX Camera Bundle Features and Functions:
Polycom VXV 600
4.3in LCD gesture based, multi-touch capable capacitive touchscreen
Polycom HD Voice technology delivers life-like voice quality
Dual USB ports (2.0 compliant) for media and storage applications
Integrated Bluetooth 2.1 EDR
Dual 10/100/1000 Ethernet port with PoE Support
Polycom VVX Camera
Vertical tilt angle adjustable from 0° to 30°
Uncompressed local video loopback
Normal, Full, Crop video screen modes
Supports up to 720p30 transmit video (H.264)
Supports up to 4CIF/30 transmit video (H.263)
We're sorry, there are no downloads available at this time.
Manufacturer

Polycom

Model

VVX 600 Camera Bundle

# of Lines

16

High Definition

Yes

Backlit Display

Yes

Color Display

Yes

Touchscreen Display

Yes

Protocols Supported

SIP

# of Ethernet Ports

2

Gigabit

Yes

Power

PoE (IEEE 802.3af), Power Supply Available Separately

Headset Interface

RJ9

EHS Support

Yes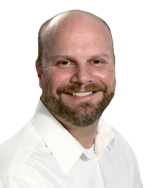 Don Stefanie
Direct: 716-213-6906
Blog
For advice, reviews and industry insight... be sure to follow us online.