Skype hardware and accessories from today's leading brands
VoIP Supply carries a robust line of Skype hardware and accessoires including Skype phones, Skype headsets, Skype video phones and web cams for use with Skype.
All of the Skype hardware and accessories you will find in this category are Skype certified or are known to work well with Skype so there's no worries about compatibility issues.
And of course every piece of Skype hardware sold by VoIP Supply is fully warranted and supported by our team of in-house experts.
Buying Advice
Customer Benefits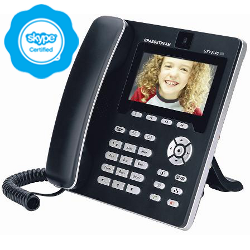 SKU # 02-112493

SKU # 02-112665
SKU # 02-114481

SKU # 02-115276

SKU # 02-115470
SKU # 02-117327

SKU # 02-117465

SKU # 02-117532
SKU # 02-117537