Download this free guide for an in-depth look at video communication.
Learn the DOs and DON'Ts of successful video conferencing. This educational guide to video conferencing debunks common video conferencing misconceptions. Think it's complicated? Think again. Get your business or home office up and running with a video communication solution faster than you may think. Learn how!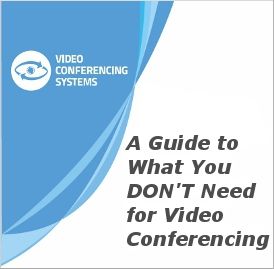 Learn the technology
Explore important features
Evaluate current offerings
Receive step-by-step buying instructions
View real solution examples
Gain valuable insights to make successful video calls!
Download your Guide to What you DON'T need for Video Conferencing today: