3 Key VoIP Reseller Updates You Can't Miss Out On
If you only have a few minutes free time today to read one post, make it this one! We put together 3 key reseller updates for our busy partners like you to help them stay on top of VoIP. Let's get to it!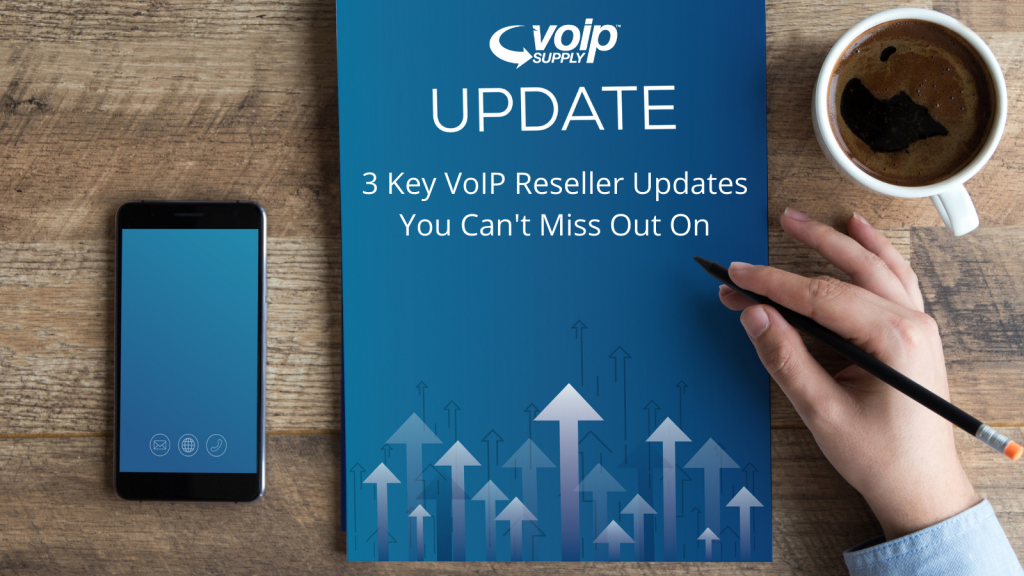 Download our webinar presentation slides here.
New VoIP Products You Need to Watch Out for
Yealink MP54 Microsoft Phone: an Android 9-based IP Phone with a dedicated Teams button.
Grandstream UCM6300 IP PBX: a flexible PBX that supports desktop (WebRTC), mobile (Wave app), SIP video conferencing endpoints, IP phones
Fanvil PA3 Paging Gateway: the latest paging gateway from Fanvil that allows users to transmit the public announcements via broadcast for installations in schools, office buildings, and malls
VoIP News You Need to Know
Snom SIP Phones are Now Certified with Cisco BroadWorks!
Snom SIP Desk Phone Series:
D785 SIP Color Desk Phone
D735 SIP Color Desk Phone
D717 SIP Color Desk Phone
D120 SIP Desk Phone Snom
SMB Workplace Mobility Series:
M100 KLE SIP DECT 4-Line Base Station
M10 KLE SIP DECT Cordless 4-Line Handset
M10R KLE SIP DECT Cordless 4-Line Rugged Handset
M18 KLE SIP DECT Cordless 4-Line Deskset
Snom Enterprise Multi-Cell Mobility Series:
M900 DECT Multi-Cell Base Station
M90 Antibacterial DECT Handset
M80 Ruggedized DECT Handset
M70 Office DECT Handset
Snom Conference Solutions:
C620 SIP Wireless Conference Phone
What's hot in the VoIP industry now?
Now is the time to sell hosted service!
Multiple service providers – VoIP Supply has partnered with the most trusted service providers that line up with our core values and customer satisfaction. We will present you with numerous proposals and guide you towards the perfect solution.
Expert Guidance – Our VoIP Solutions Specialists are trained by multiple service providers to choose the best solution for you.
Relationships with Trusted Providers – Leveraging our relationships with our providers, we are able to provide the money-back guarantee to ensure you get the best solution and experience!
Don't forget to also check out our white labeling options that allow you to customize your IP phones!
Are you ready to expand your business and explore more business opportunities? Contact one of our VoIP experts today at 1-800-398-8647 and we will be happy to assist you with anything VoIP!