5 New Microsoft Teams Features Draw Attention to Educators
Microsoft Teams continuous to introduce new features to broaden their applications. This time, they are targeting teachers and educators! A total of five new features starting this week will be rolling out to all Teams users. Let's take a quick peek: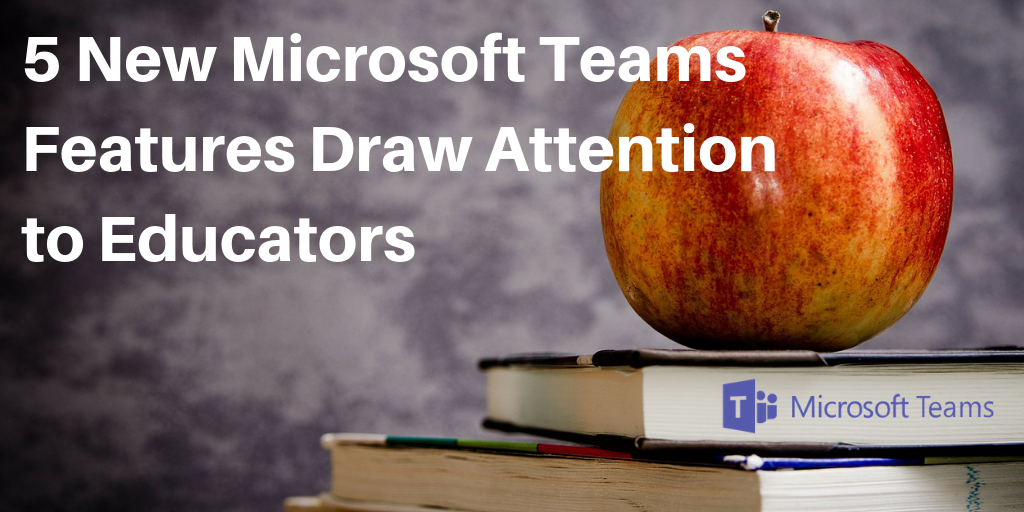 #1 Grade Sync to your SIS:
Grading is easier for teachers now. You will be able to automatically send students' grades from Teams assignments to a teacher's Student Information System.
#2 Mobile Grading:
Teachers are able to give grades to Teams Assignments from anywhere anytime through the iOS or Android Teams mobile app.
#3 Turnitin Integration:
Suspect about plagiarism? Use the Turnitin integration to detect potential plagiarism by comparing your student project against items on the Internet! It will search for similarities for you and quickly pinpoint any plagiarism.
#4 Free Computer Science Curriculum:
MakeCode is Microsoft's online game development engine that allows students to build games using drag-and-drop block or JavaScript. The beta version will soon be released this month for teachers to have access to it from Teams.
#5 Faster Assignments:
Now you can create and view your upcoming assignments easier and quicker than before.
Interested in learning more about VoIP for the education industry? Check out VoIP Supply's Edu Assist, a program designed to get VoIP service, support, and expertise that will save you both time and money.