5 Tips to Increase Business with Sangoma's P-Series Desk phones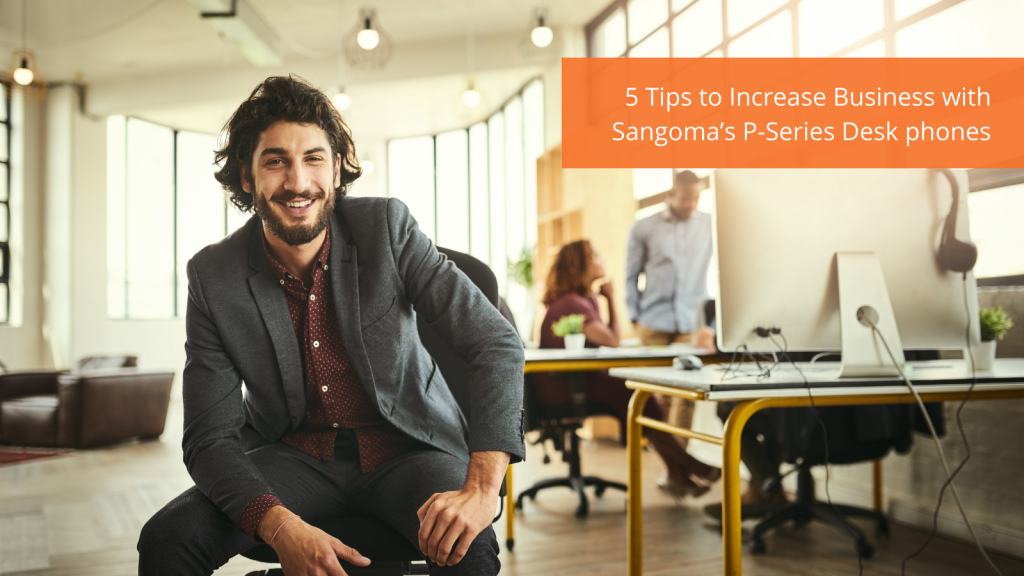 Are you ready to take your business to the next level? Now is your chance to do so! During our webinar with Sangoma, we touched on Sangoma's latest innovation, the P-Series desk phones, and we also talked about how our partners can take advantage of this new series. If you missed the webinar, here's quick recap:
Download our presentation slides here to learn more!
1. Partner with VoIP Supply and Sangoma
Sangoma is a rapidly growing, profitable, public company with leading, award-winning product suites! With continued large and growing investment in R&D, you should be confident doing business with us!
2. Understand the P-Series Features & Models
The p-Series includes 6 phones. They are designed to deliver the features you need, at price points perfect for every type of user, and every type of business.
All models include color screens, high definition voice, are headset-ready, provide unprecedented plug-and-play deployment, and have built-in productivity applications including voicemail, call log, contacts, phone status, user presence, parking and more.
Check out this comparison chart to learn more:
3. Highly integrated features:
UC Systems can do many interesting things, if your phones and your UC system are highly integrated, with shared capabilities, you can do many important things!
Presence Integration:

3rd party phones show device state
Presence is synchronized across all UC clients
Route calls based on presence

Advanced, Context-sensitive Phone books

3rd party phones show dialing details for contacts.
Sangoma phones can also show device state

Productivity apps including

Visual Voicemail
Voicemail Screening
Call Queues
On-demand, server-side stored, phone-initiated Call Recordings
One-touch, server-side Call Parking with Parking Lot viewing / retrieval
PIN-based Hot-Desking
Server-stored call logs
Conference Call Management
4. Launch & Availability
All P-Series phones except the P370 are now available from VoIP Supply! The P370 is coming soon and the PM200 expansion modules are scheduled to release for Q3 in 2022.
5. Final Takeaways
Merging of all current phones into one comprehensive family of New, Improved, Better technology phones
Better Ethernet options – All have Gigabit Ethernet (except P310)
Better Displays – High quality color displays with IPS
Better Future Proofing: USB ports available on P320, P325, P330, P370
More options for headsets with more Bluetooth – P330, P370
Wireless connectivity: WiFi (5ghz) – P330, P370
More Line keys – P320 (4), P325 (6 w/paging), P330 (12 w/paging) , P370 (16)
Support ALL Sangoma Provisioning offerings: Asterisk, FreePBX, PBXact, Switchvox
Common support for 12v power supplies, that provides ample power for USB, BT, WiFi, and other future device needs.
Will support all key features of existing S and D-series phones
Visit our website to learn more about the P-Series desk phones!