Can Yealink's SFB Phones Work with Mac OS?
Our tech support team at VoIP Supply offers great pre- and post-sales support plus provisioning, consultations, configuration, and installation help. We get a lot of VoIP hardware and software questions and would like to share the solutions with everyone.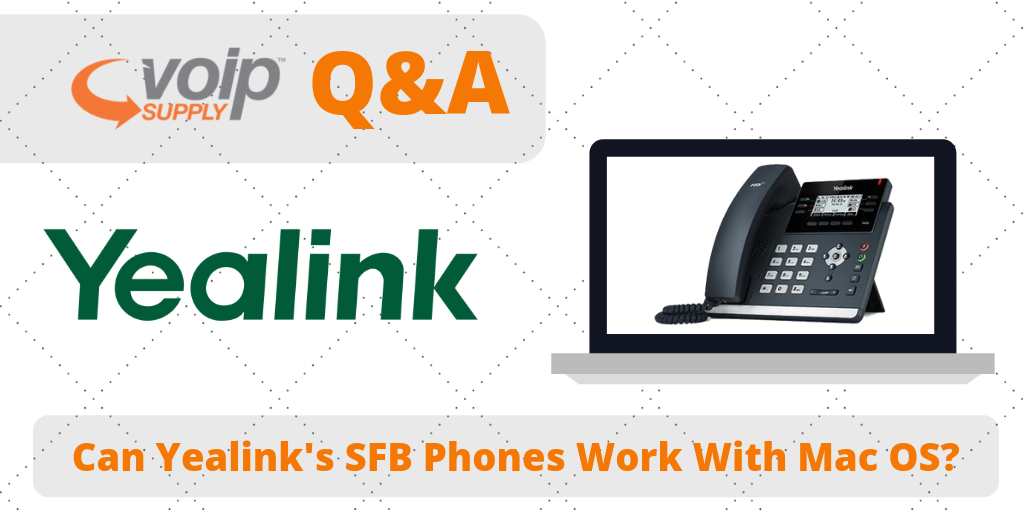 In previous Mom's calling Q&A series, we have discussed: How to activate 3CX Phone System and How to extended connection to a remote site. Today, we have more new real questions and answers from VoIP users just like you.  
Can Yealink's SFB Phones Work with Mac OS?
Q: I am looking for a phone to test with SFB. Something similar to the Yealink SIP-T42S SIP Phone- Skype for Business
Edition (T42S-SFB) would be in our price range. Can you confirm if Yealink SFB phones will work with Mac OS?
A: The Yealink SFB phones only run on Android but alternatively, you can check out their Yealink VC Mobile app in Apple's App Store. Yealink VC Mobile is a powerful and easy-to-use collaboration application for remote and mobile workers who want to join high-quality video conferences from their mobile devices wherever they go.
STAY TUNED
Come back for more VoIP questions and answers next time! If you have VoIP questions to ask us, please submit a technical support ticket or contact our VoIP experts today at (866) 582-8591