Cisco SPA504G: Choosing Your Preferred Audio Device
Not everyone is the same. We all prefer different things, and have different ways of doing things, especially when it comes to work!
If you find yourself on the phone most of the day at work, then you probably have a preference of how you like to hear the person on the other line. Some people like to use the handset, if you are in a private office then maybe you prefer the speakerphone, but most of us enjoy using a headset.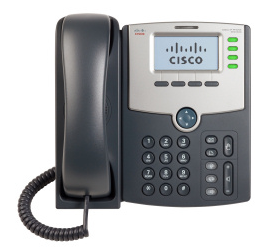 If your office phone is a Cisco SPA504G, then you could be in luck! Did you know that this phone allows you to pick where the audio is sent to just by answering a call?
It is actually very simple to do. All you have to do is press the Setup button, and from there go to Preferences followed by PreferRed Audio Device and finally Edit.
From the Edit page, simply press Option, and from there you are able to scroll through the option of either Headset or Speakerphone. Setting either of these will determine where the audio comes out of just by answering the call. Once you have selected your preference, you can then hit OK, and this setting will be saved.
No that you have designated your audio device, the next time you receive an incoming call, just answer with the line button and your audio will be delivered just the way you like it! Was this post helpful? Let us know by sharing or putting a comment below!