Connecting AudioCodes' SBC to Microsoft Teams Direct Routing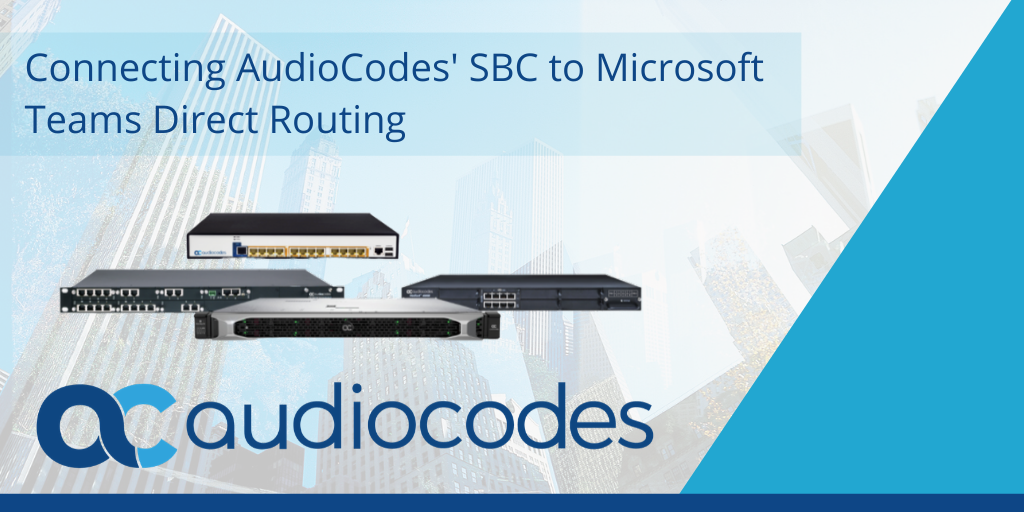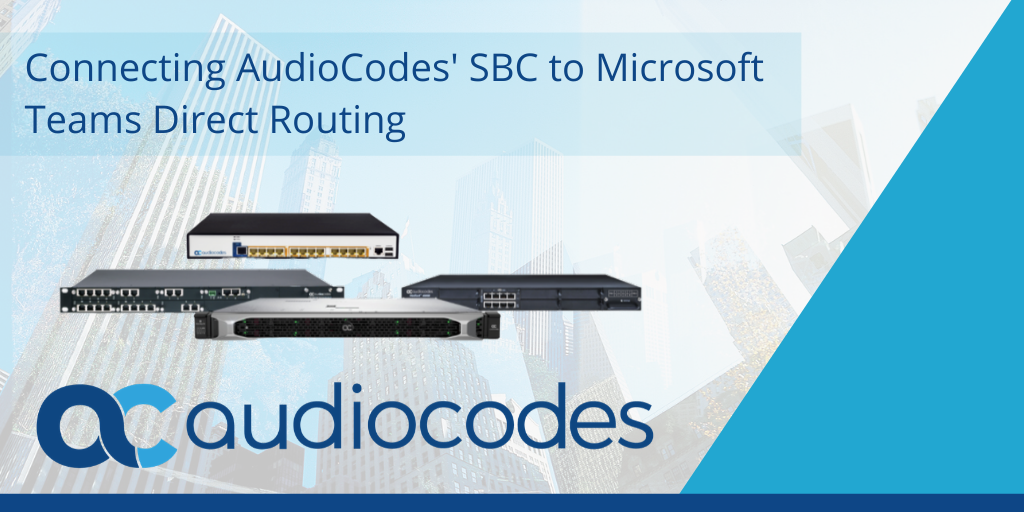 Did you know? As your phone system is running more sessions (more licenses), a PowerShell script can be configured to mass deploy through the instances out to other Session Border Controllers (SBCs). Let's take a closer look at how this can be done:
Teams Direct Routing allows connecting a customer-provided SBC to Microsoft Phone System. The SBC can be connected to almost any telephony trunk, or connect with third-party PSTN equipment. The connection allows:
Using virtually any PSTN trunk with Microsoft Phone System
Configuring interoperability between customer-owned telephony equipment, such as third-party PBXs, analog devices, and Microsoft Phone System
What SBCs are Certified for Teams Direct Routing?
AudioCodes' Mediant SBCs Ver. 7.20A.250 are all certified for Teams Direct Routing, the previous firmware versions may run successfully; however, these versions were not tested. You can see a full list of certified SBCs here.
You will need to validate that you have the correct license key. If you don't have the correct license key, contact your AudioCodes representative to obtain one. The main AudioCodes licenses required by the SBC include:
SW/TEAMS
Number of SBC sessions [Based on requirements]
Transcoding sessions [If media transcoding is needed]
What Devices Can be Configured?
500 E-SBC
500L E-SBC
800B E-SBC
2600 E-SBC
4000 E-SBC
9000 E-SBC
What are the Network Requirements?
See below for a full list of infrastructure prerequisites for deploying Direct Routing:
Certified Session Border Controller (SBC)
SIP Trunks connected to the SBC
Office 365 tenant Domains Public IP address for the SBC
Fully Qualified Domain Name (FQDN) for the SBC
Public DNS entry for the SBC
Public trusted certificate for the SBC Firewall ports for Direct Routing signaling
Firewall IP addresses and ports for Direct Routing media
Media Transport Profile
Firewall ports for client media
Do you have more questions? See this configuration guide for more information or give our team of VoIP experts a call at 1-800-398-8647 today!