Look out SwitchVox, trixbox, here comes CudaTel
It seems that the once in question marriage between open source telephony platform FreeSWITCH and Barracuda Networks is now official.
Today both parties announced CudaTel, an open source PBX system built off of the FreeSWITCH platform. Still in BETA, the CudaTel system features a slick, "windows-like" GUI and is jam packed with all of the functionality one would find in the FreeSWITCH platform.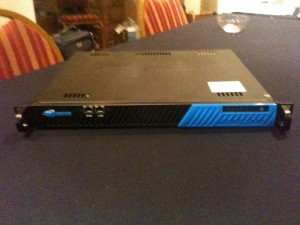 Robust details about the CudaTel unit is still forthcoming, but what is known right now about CudaTel is:
Entry level price of $1999 USD
No commercial licensing fees
Enterprise level release
Features such as auto-provisioning, enterprise call bridging, built in SIP provider provisioning
Plans for real time events, voice encryption and cross platform integration
Having seen the CudaTel unit, it is an obvious move to carve out a position in the ever growing open source based PBX marketplace currently dominated by the likes of SwitchVox and trixbox.
Both Barracuda and FreeSWITCH are quick to point out that the real competition is the legacy proprietary guys, though it is tough to refute the fact that CudaTel will come in direct competition with both offerings. This is especially true when one considers the lack of licensing requirements.
Again, CudaTel is still in BETA and more information is still forthcoming. But if you can't wait, you can get your hands on a unit for 75% off list price if purchased today.
Stay tuned to the VoIP Insider for more information on CudaTel as it is made available.