Did You Know: VoIP Phones Are More Prepared for the Future Than Any Other Phone System?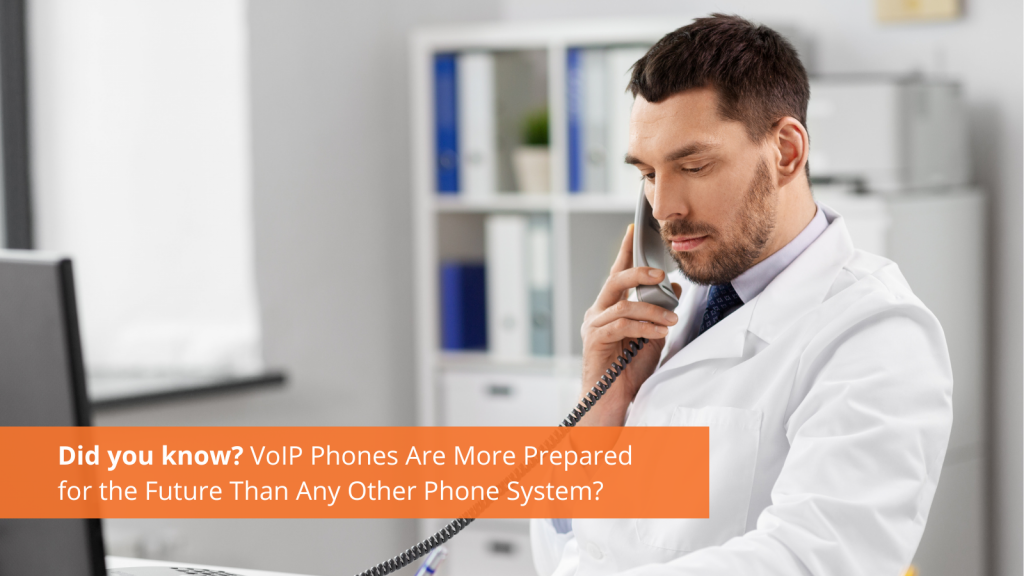 As we all know, nothing stays the same. Everything changes eventually, however, the speed at which things change can vary. The communication industry is no exception and one of the fastest evolving and changing industries out there. VoIP surpassed traditional phone systems long ago, and even with the addition of cell phones, tablets, texting, emails, etc. VoIP is not going anywhere anytime soon. VoIP is one of the MOST future-ready choices a business can make. For organizations seeking a "future-proof" and scalable communications technology solution, VoIP is still it!
Unlike traditional phone systems, VoIP offers unparalleled scalability. As businesses grow and evolve, VoIP systems can effortlessly adapt to increased communication needs. Adding new lines, expanding features, or accommodating remote workers becomes a seamless process, providing businesses with the flexibility they need in a dynamic environment.
Almost as important as scalability, VoIP technology is cost-effective! VoIP technology utilizes the internet to transmit voice data, eliminating the need for costly infrastructure associated with traditional phone lines. VoIP reduces startup costs by as much as 90% while at the same time saving costs on international calling as well by up to 90%! (Source: Fit Small Business, Startupanz, & tech.co) Additionally, VoIP systems often operate with software-based solutions and can utilize existing hardware, such as computers and smartphones. This eliminates the need for expensive, specialized telephone hardware. VoIP easily scales with business growth without incurring additional infrastructure costs. Adding new users or locations is typically a simple process, and the same network can support increased communication demands.
VoIP Phones offer advanced features such as HD Voice Quality, Video Calling, Touchscreen Displays, Voice-to-Email, "Hot Desking" (allowing users to log into any phone, accessing their personal settings), advanced security features, and more! VoIP Phones also allow for endless collaboration possibilities. Anywhere with an internet connection, becomes an instant work environment. Remote work and hybrid environments thrive with VoIP technology. As technology in this area grows, VoIP grows with it. Integration with emerging technologies enables VoIP to continue to be the communication technology for now and the future. This adaptability positions businesses to leverage emerging technologies as they become essential to communication strategies.
The future of business communication is undoubtedly digital, and VoIP phones are leading the way. VoIP providers continually update their services with the latest features and security measures, ensuring that businesses stay ahead of the curve in an ever-changing technological landscape. Embrace the future with VoIP – where innovation and communication converge for a streamlined and future-ready experience.
If you have any specific thoughts or questions about the future of telecommunications with VoIP technology, let us know by leaving a comment below, giving us a call at 1-800-398-8647, or chat with us at www.voipsupply.com.