Emergency Alert Paging Solutions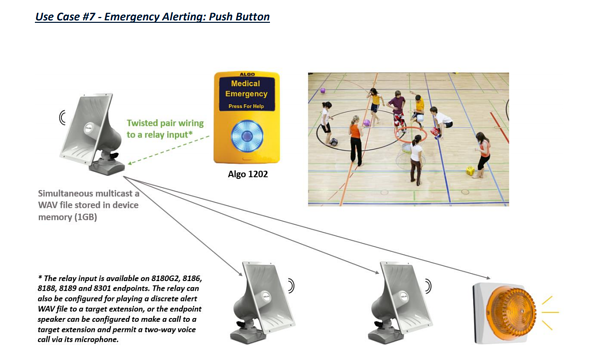 Algo Solutions has a simple, yet highly-effective and proven solution to implement for emergency situations. These three Algo products can be configured to communicate with each other in the event of an emergency.
Algo 1202 Call Button
– A stand-alone call button that is connected to your telephony system and when configured properly initiates a multicast page out to your intended audience by simply pressing the illuminated button.
Algo 8186 SIP Horn Speaker
– This PoE indoor and outdoor rated SIP speaker serves as an emergency alerting device by sending out a variety of powerful audio sounds from your SIP endpoint
Give our VoIP Experts a call today at 1-800-398-8647 to schedule an on-site consultation.