Fanvil IP Phones are Now CISCO Broadworks Certified!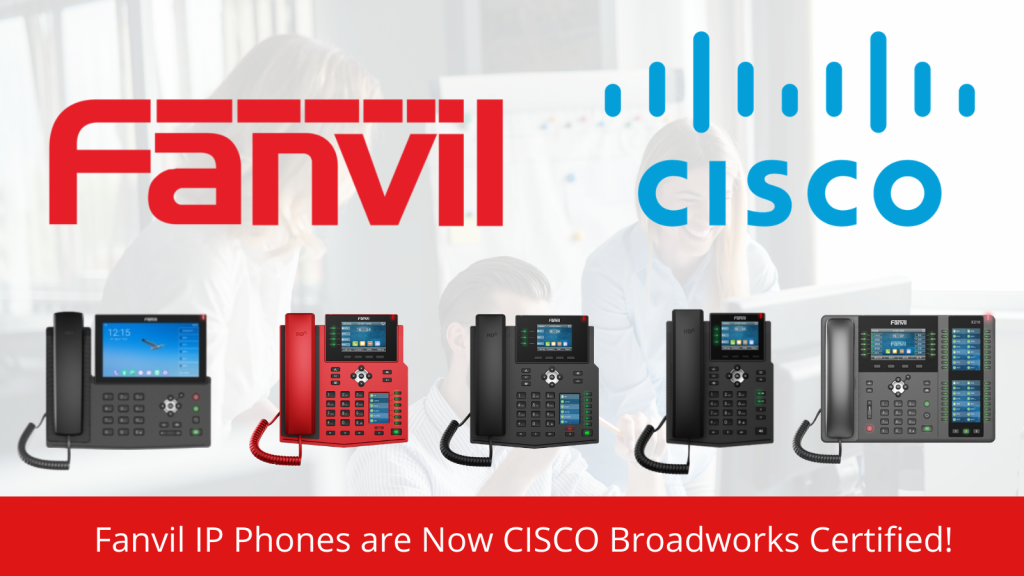 Good news! Fanvil announced that all series of Fanvil IP phones are now certified on CISCO Broadworks.
Cisco BroadWorks is a global leader of the cloud business communication platform. Fanvil's new certification with BroadWorks will ensure smooth integration and collaboration between BroadWorks and Fanvil's IP phones.
Which Fanvil models are certified with CISCO Broadworks?
All current main models are certified. These future models will also be certified: Fanvil X-H Middle/J-E/V/VS/XS/XT/XU/XW-XV Series. Some examples include:
Download the verification of the compatibility guide here to learn more details!
Download the partner's configuration guide here.
VoIP Supply is an authorized distributor of Fanvil and we are excited to hear this great news and are looking forward to seeing more of our customers benefit from the new integration.