First Look: Cisco SPA525G Desktop IP Phone with WiFi, BlueTooth and More!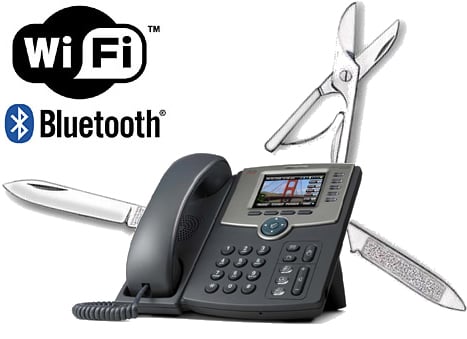 Cisco has released a new, 5-line IP phone, the SPA525G….and VoIPSupply has it first! This product breaks new ground in a number of areas which we will discuss in further detail here on the The VoIP Insider.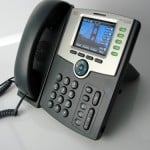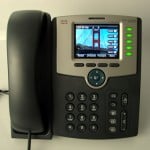 The Cisco SPA525G is quite similar in appearance to the popular Linksys SPA-9XX series, SIP desktop IP Phones. With the integration of the Linksys Small Business product line into Cisco's own SMB product division, the SPA525G differs from Linksys IP phone products of the past in a number of areas.
First off, the SPA525G supports both SIP and Cisco's proprietary SPCP protocol, used in the popular UC500. The phone makes use of CDP (Cisco Discovery Protocol) to determine if it is on a UC500 network or a SIP network. We have had an SPA525G in our lab for a few days, and have done some testing on the Linksys SPA9000, Trixbox and Digium's Switchvox, all SIP based IP PBXs. The SPA525G seems equally at home on a SIP or Cisco proprietary platform. The SPA525G will support the Cisco UC500 feature set as well. Note: The SPA525G does not support the full Callmanager UC / Callmanager Express feature set, but is only intended for use with the Cisco UC500 or a SIP platform.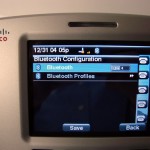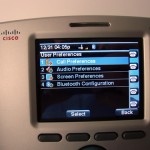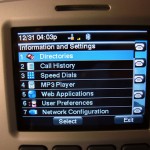 The next surprising feature of the Cisco SPA525G is how it connects to the network. The phone has dual onboard ethernet ports with support for 802.3af Power Over Ethernet. In addition, the SPA525G has a built-in 802.11G WiFi client supporting multiple AP profiles, WiFi Protected Setup, WEP and WPA authentication/encryption. Wired or Wireless ethernet connectivity make the SPA525G a lot more versatile, and this feature is sure to be popular with users. In our testing the SPA525G quickly scanned for available WiFi networks, and was a snap to configure.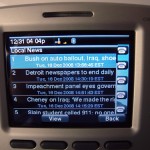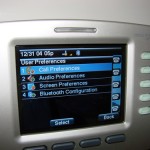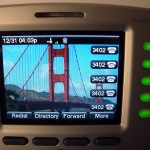 The Cisco SPA525G is also the only IP phone we are aware of that offers native support for BlueTooth. We easily paired the phone with BlueTooth headset products from Plantronics and Jabra without a hitch. If BlueTooth is not your thing, the phone also offers a built-in 2.5mm headset jack.
You will also notice a built in USB 2.0 port on top of the Cisco SPA525G phone. Today you can plug in any USB storage media and play MP3's right on the phone with the built-in MP3 player….easily accessible via the soft-menu on the phone. You can also utilize the super bright color LCD display on the phone to display photos, similar to the LCD digital picture frames that have become popular these days.
Cisco has also included several built-in XML web applications, that allow you to pull local weather and news feeds and view that content right on the phone display.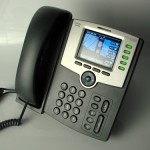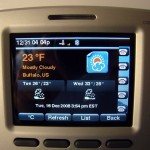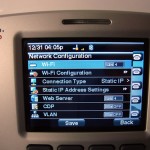 The Cisco SPA525G also offers both a Personal Address Book and support for LDAP / XML Corporate Directory.