First Look: Linksys WIP310-G1 802.11G WiFi IP Phone
Linksys cum Cisco has been threatening to release the WIP310-G1 since Spring of 2008, and it looks as though the wait may be coming to an end.
The VoIP Insider has managed to score an early test unit, and the product should be available through Cisco distribution very shortly. Expect retail prices on the unit to be around $249.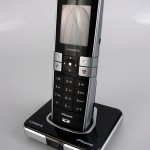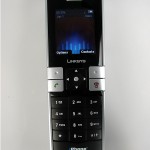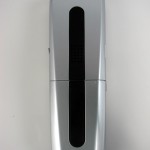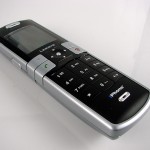 The WIP310-G1 support WiFi 802.11b/g and the latest SIP protocols. The handset features a large, bright, full-color high resolution display and quick network connectivity via WiFi Protected Setup (WPS). WPS is a fast, secure way of connecting the WIP310 to your wireless AP. Just press the WPS button and your connection will automatically be configured and secured with a custom SSID using powerful WPA (Wi-Fi Protected Access) encryption. Within seconds you have successfully set up a secure connection. Easy Peasy.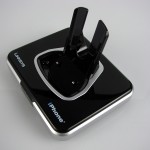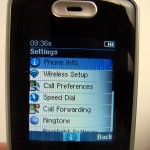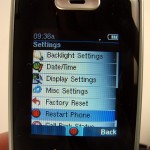 VoIP service from pretty much any SIP based provider that allows BYOD (Bring Your Own Device) can be quickly provisioned via a WiFi connection and the configuration profile is received securely right to the handset using TFTP, HTTP, or HTTPS.
The included telephone base accentuates the appealing, modern design of the handset and provides hands-free convenience when using the built-in speakerphone. The WIP310 supports many features such as caller ID, call forwarding, call transfer, 3-way conferencing and can store 200 records in its phonebook. We have tested the WIP310 with a variety of SIP IP PBX platforms, including Trixbox and Switchvox, with great results.
Folks who are accustomed to working with the popular Linksys SPA-9XXX desktop IP Phones should immediately be familiar with the web based UI of the WIP310-G1. A screenshot of the GUI is below.