FreePBX.org Site Gets Extreme Makeover
FreePBX, the popular open source GUI for Asterisk, solidified a long term partnership with Bandwidth.com back in November….with Bandwidth.com acquiring, amongst other things, the FreePBX trademark.
According to the site, FreePBX has been downloaded over 3 million times, and claims 250K+ active phone systems running FreePBX as the UI, and impressive number.
Open source projects like FreePBX are typically cultivated by engineering types, and often suffer when it comes to branding, sales and marketing. Bandwidth.com has some talented folks in their creative department, and it looks as though they are lending some of their expertise in this area to FreePBX.
The new site (seen below) is consistent with the approach Bandwidth.com has taken with their corporate site as well as PhoneBooth, their hosted IP centrex service offering.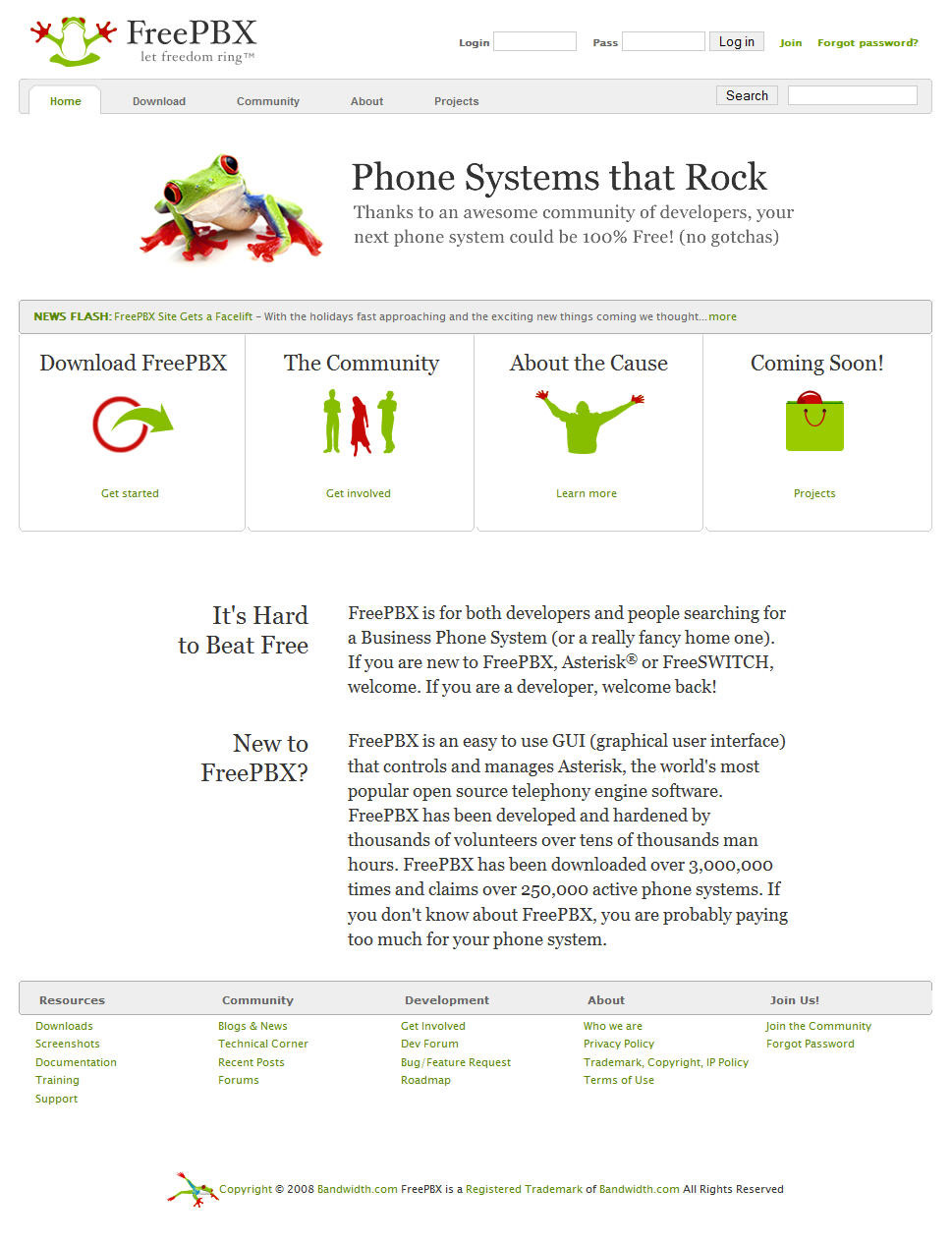 I am sure we will continue to see this partnership unfold in interesting fashion as me move into 2009. One would assume Bandwidth.com will look to leverage FreePBX to acquire new customers for their core SIP trunking, BoxSet converged voice&data offering as well as PhoneBooth.