Grandstream has officially announced the beta release of their Cloud Device Management Platform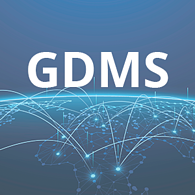 Grandstream Device Management System (GDMS) provides a centralized interface for enterprises, service providers, channel partners and multi-site businesses to configure, provision, manage, monitor and troubleshoot large deployments of Grandstream endpoints in batches by site, group or model.
Key features of GDMS include:
Powerful and wide-ranging functionality including integrated device management, account management, device configuration, firmware upgrade, device monitoring, intelligent alarms, alerts and real-time statistics and reports

Supports all configuration parameters, including account settings, phone settings, network settings, system settings, maintenance, applications, profiles, handsets and more

Allocate and deploy a batch of accounts in two clicks; configure and manage a batch of devices by different sites, groups and models.

Real-time device and network monitoring with analytical system reports, intelligent troubleshooting, automatic diagnostic reports and one-click debug function

Offers various and practical task modes, instant tasks, scheduled tasks and task reports

Enterprise-level security protection including Bank-grade TLS encryption from end-to-end, two-way certificate verification mechanism between devices and GDMS platform, encryption of device information, and more
Are you interested in beta testing their new platform? It's easy, simply sign up for a free account through the sign up link below:
This beta test is free and open to anyone who has access to Grandstream products supported by GDMS, which currently includes the WP series of portable WiFi IP Phones, DP series of DECT Cordless IP Phones, GXV series of IP Video Phones for Android™, and the upcoming new GRP series of Carrier-Grade IP Phones. GDMS support for all other Grandstream products will be available soon. Technical support for this beta test will be provided via Grandstream Forums.
We also encourage you to join our joint webinar with Grandstream on May 16th at 2PM EST.