How do I connect my headset to a PC?
To use your headset on your PC, first, you need to set your headset as the default audio device on your computer.
Normally, when you plug in your headset to the computer, your computer will automatically detect this new device and set it as the default audio device, but if it didn't happen, you can also do this manually by following these simple steps:
Go to your system setting: Start> Click the Settings Gear Icon
Under Audio settings, left-click on "Change the device or app volume" in the middle.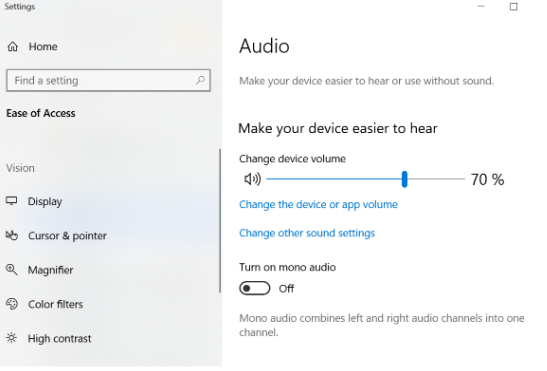 3. Under Output, you will be able to select your default output device from the dropdown menu:
If you are using a wireless device, select the connected Bluetooth adapter, such as "Jabra Link 370"
4. Click OK to confirm the new settings and you are all set!
That's it! Come back next week to see more VoIP headset how-to blog posts!
If you need help with your headsets reach out to us at 1-800-398-8647. We've got you covered!