How to Choose a Headset That will Really Boost Your Productivity in 2022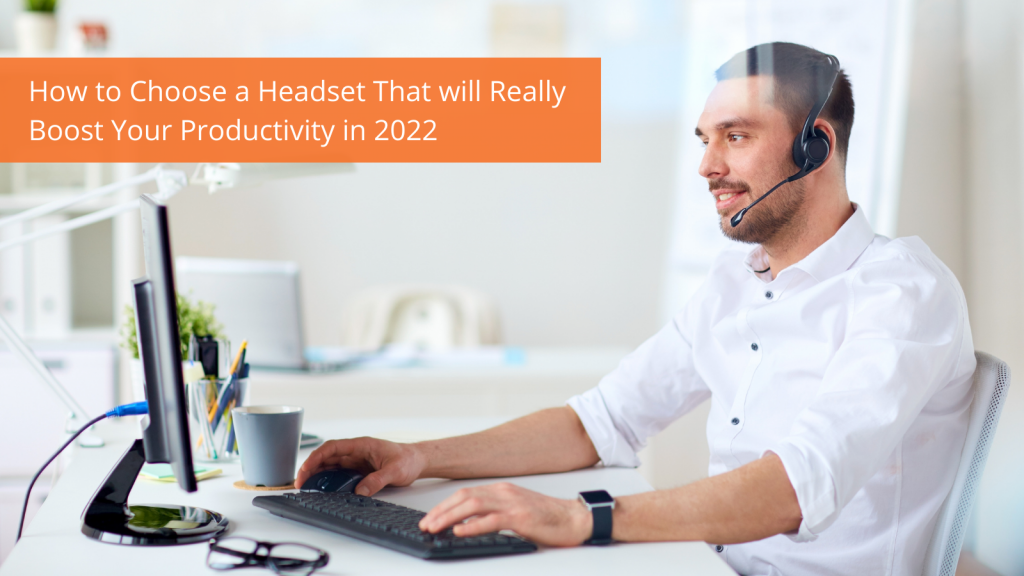 Hello 2022 – As more people go back to the office or work in a hybrid workspace, having an ideal headset that really works has become one of the key elements to succeed in 2022.
Ready to boost your productivity with the right headset? Here are a few things to consider:
Usage Needs – How & Where are you going to use your headset?
Are you looking for a headset for working from home, jogging on the street, or both?
Depending on your usage needs, you will decide what features are critical for you such as: noise cancelling technology, light weight & comfort for all day-wearing, easy management, and more advanced features such as data analytics, etc.
Interoperability – Which platform(s) are you using your headset with?
If you are using your headset on a specific communication platform such as Microsoft Teams, Zoom, or Chromebook, you should make sure your headsets are compatible or even certified with the system.
Mobility – Wired or Wireless?
Wired headsets give you the ability to easily connect to your PC and they generally have faster and more reliable connectivity. There are many popular USB headsets on the market that come with all the features you need such as Poly's Blackwire 3210 and Jabra's Evolve 20 UC.
If you need a wireless headset that can free you from your desk, you will have to decide to go with Bluetooth or DECT.
Bluetooth – Shorter Pickup Range, More Flexible Pairing Options
While Bluetooth technology is very common in any modern wireless device, it gives a shorter maximum distance range from the base station of your headset – usually up to 60ft. See here for Bluetooth headset options.
DECT – Longer Pickup Range, Limited Pairing Options
DECT, on the other hand, allows wireless headsets to have a maximum distance of up to 300ft, however, they can only be paired with their respective technology and/or base station. Both are excellent solutions for VoIP!
So there you have it! If you have questions about choosing a VoIP headset, don't hesitate to give our VoIP experts a call at 1-800-398-8647.
Did I miss something important that you would consider? Leave me a comment! I'd love to know about it.