How To Deploy An Emergency Notification System Without A VoIP System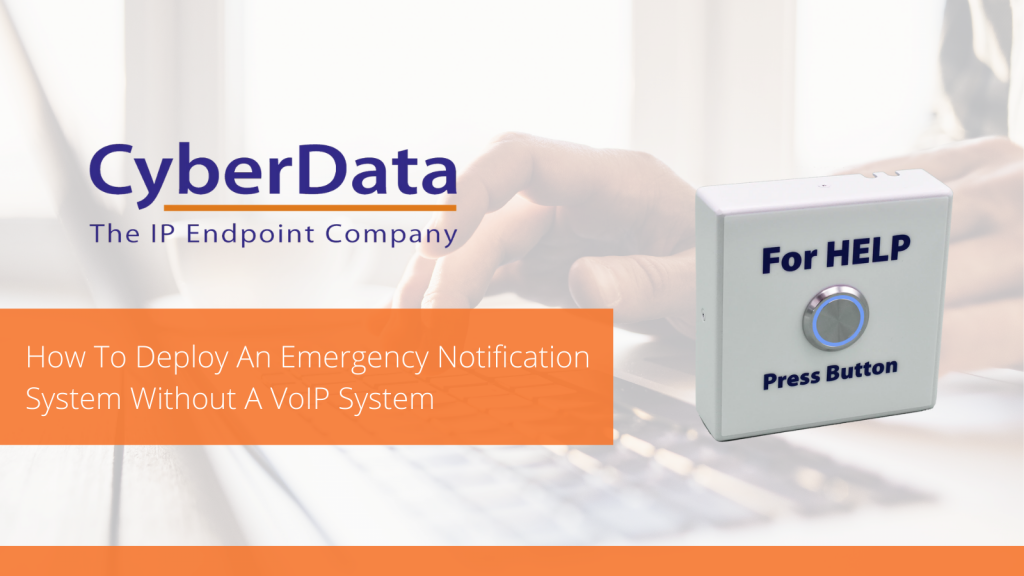 Can you deploy emergency notification endpoints into an environment without a Phone system? The answer is yes!
While phone systems make setup extremely easy and provide an extension number to call, they are not necessary; they are a convenience, not a requirement.
How to deploy an IP Call Button without a Phone System
Multicast allows you to send messages to a variety of CyberData endpoints from a single device; all without a phone system. Plus, compared to a traditional notification system, the costs are much lower with CyberData's endpoints!
When a CyberData call button is depressed, a few things will happen:
A user uploaded audio message will be sent to all the Loudspeaker Amplifiers connected to the Network
The message will then repeat for a duration set on the device web interface
The Loudspeaker Amplifier will play the audio and an attached strobe kit will blink for the duration of the message in a color and blink rate set in the web interface.
Visit our webpage to learn more about VoIP Call buttons or simply give our VoIP experts a call at 1-800-398-8647!