How To: Everything You Need to Know to Choose the Right IP Camera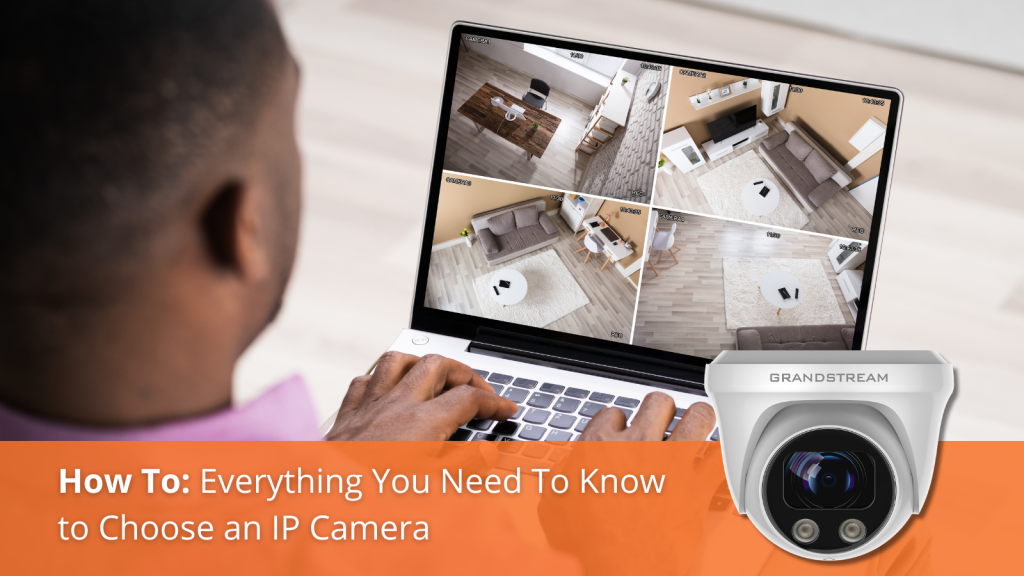 IP cameras have become a crucial tool for security, surveillance, and peace of mind. But with the multitude of options available, choosing the right IP camera can be overwhelming. That's where VoIP Supply comes in. In this blog post, we will walk you through what you need to know to make the best decision and find the perfect IP camera for your specific needs.
An IP camera, also known as an Internet Protocol camera or network camera, is a type of digital video camera that is used for surveillance and security purposes. Unlike traditional analog cameras, IP cameras use the Internet Protocol to transmit video and data over a network
When considering which IP camera will work best for you, it is important to consider the characteristics and capabilities. Below are some of the key characteristics of IP cameras.
IP cameras capture video in a digital format, allowing for high-quality footage with higher resolution compared to analog cameras. This will be important when needing clearer images or recordings.
IP cameras connect to a network via Ethernet cables or Wi-Fi, enabling remote access to live and recorded video from various devices like computers, smartphones, or tablets. It is important to have a stable and robust network in order to ensure little to no interruption or data corruption.
Each IP camera has a unique IP address that helps identify and access it on the network. This address is essential for remote viewing and management.
IP cameras can be powered through traditional electrical outlets or via Power over Ethernet (PoE), where both power and data are supplied through a single Ethernet cable.
IP cameras come in various form factors, including dome, bullet, PTZ (Pan-Tilt-Zoom), and specialty designs to suit different surveillance needs. This is important to consider when thinking about camera placement and coverage.
Many IP cameras offer features such as motion detection, night vision, two-way audio, and integration with network video recorders (NVRs) or video management software (VMS). If you are looking for advanced security and/or communication with IP cameras, these might be the ones for you.
Users can access their IP camera's live feed and recorded footage from anywhere with an internet connection. This allows for real-time surveillance and playback of events.
IP cameras can store video footage locally on an SD card or network-attached storage (NAS) device, or in the cloud for remote access and backup.
Is your head spinning from all of the information and options? Don't worry, VoIP Supply Experts are here to help! Please feel free to leave a comment or question below, give us a call at 1-800-398-8647, or visit us at www.voipsupply.com to chat with an expert today!