How to Increase your Revenue with Sangoma (Webinar Recap)
During this month's Sangoma Reseller Webinar, Mark Carson discussed ways to increase your revenue with FreePBX and PBXact. If you missed the webinar, you won't want to miss out on this quick recap! 
Download the webinar slides here to learn more details!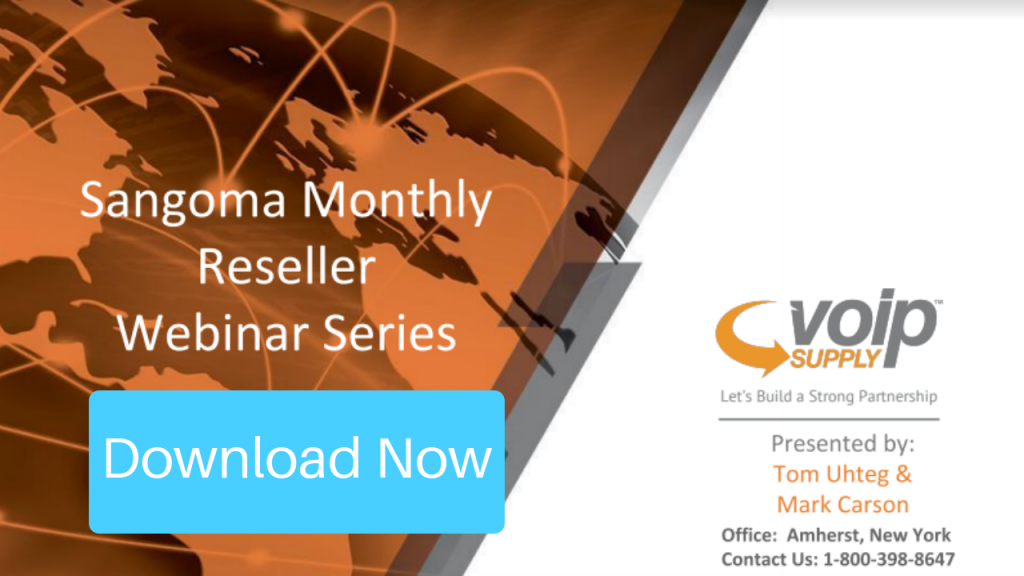 Sangoma Reseller Webinar Q&A
Question 1: If I currently have FreePBX how do I transition to PBXact? Is it easy?
Answer: If you have a Sangoma FreePBX Appliance Sangoma offers an upgrade module that allows you to convert your FreePBX into a PBXact system. The upgrade module gives you a new deployment ID that you plug into your system, converts it, then it goes out to the Sangoma portal, pulls in the software for PBXact appliance and turns it into a PBXact system. If you currently have FreePBX that you downloaded from the internet you cannot convert it into a PBXact system.
Question 2: PBXact has a lot of modules, which ones do you see customers most drawn to?
Answer: The modules that customers are most drawn to are Endpoint Manager for 3rd Party Phones, Paging Pro, Conference Pro, and Extension Routing.
Endpoint Manager: Auto-provision and configure phones, paging devices, gateways, and specialty devices.
Paging Pro: Valet style paging, scheduled pages, outbound notifications
Conference Pro: End User Conference room management and control
Extension Routing: Easily and visually control which extensions are allowed to use which outbound routes
Question 3: If you don't have the Endpoint Manager 3rd Party Phone Manager how difficult would it be to configure a Poly conference phone to a PBXact?
Answer: In order to do so, you would create a generic extension in the system that does not have an endpoint manager associated to it (it would be a straight extension) you would then give it a SIP username and password and go into the Web GUI of the conference phone and program the SIP settings such as the URL or IP address for the PBXact system and then put in the username and password and your 3rd party phone should be registered and work