How To Keep Track of Multiple Calls on a Cisco 8841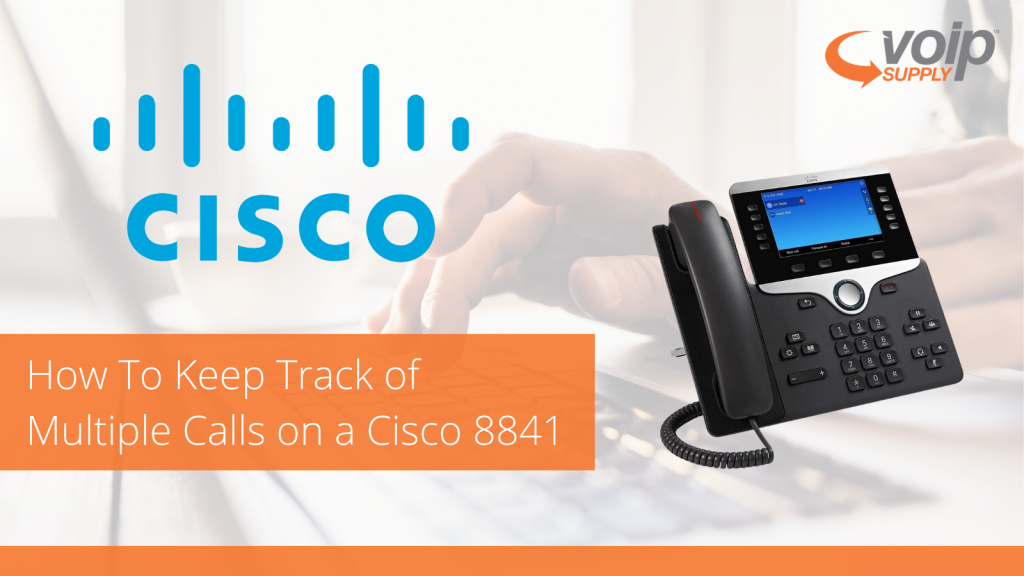 If your phone is ringing off the hook and you are trying to keep track of multiple calls at once it can get overwhelming pretty quickly.
Many VoIP phones on the market have lights that change different colors to help you stay organized and help you to direct calls to the right person. For this How-to blog, we are going to use the Cisco 8841 and go through the different indicators that they have and what each one means.
Ringing call – Flashing amber
Connected call – Solid green
Held call – Flashing green
Shared line in-use remotely – Solid red
Shared line on hold remotely – Flashing red
If you are not using the Cisco 8841 then there might be different colors or notifications, but as mentioned above most phones have this feature. You can typically find this information in the Phone's Quick Start Guide or in the Manual.
If you have questions about how to optimize your experience with the phone you are using, leave a comment below or reach out to us at 800-398-8647.