How to Manage Conference Call Participants on Polycom VVX Business Media Phones
It's no secret that Polycom VVX business media phones are a great option for hosting conference meetings. They don't just deliver outstanding sound quality, but also provide advanced conferencing features such as three-way audio conferencing and one-touch speed dial to make your meeting as delightful as possible.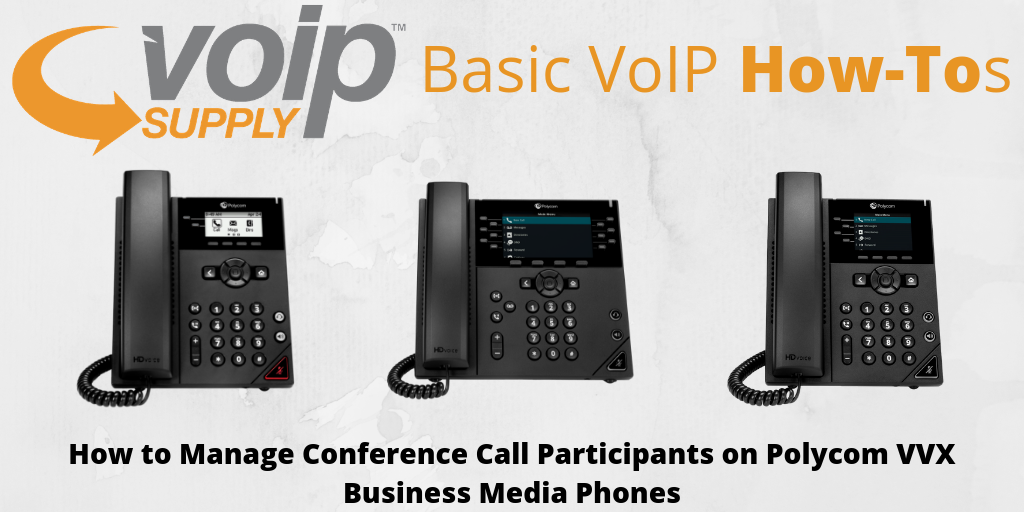 If you are using Polycom's VVX series to host a conference call and not sure how to manage your call participants, keep reading! It's fairly simple.
How to Manage Conference Call Participants on Polycom's VVX Series
First, let's take a look at what functions are in your control during a meeting:
Mute a participant

Hold a participant

Remove a participant from the conference meetings

List information about a participant such as a name, number, call details, etc
Now, you initiate a conference call. Just follow these following steps to manage your participant settings:
Select "Manage". If you are in the

Calls

screen, highlight the conference first.

Select the participant you want to manage

Follow the instructions to manage your participants:

Select "Far Mute" to mute the participant. The muted participant can hear everyone but can not be heard by others.

Select "Hold" to hold the participant. The held participant cannot hear anyone and no one can hear the held participant

Select "Remove" to remove the participant from the conference, end the conference call and create an active call between you and the participant still in the call.

Select "Information" to view a participant's call status.

Select "Back" to exit the conference management function.
There you have it! Polycom's new VVX series offers more than just conferencing management features, it also comes with lots of useful phone features such as shared lines, phone locking, etc. Check out the useful manual to learn more!