How to Upgrade the 8196 IP PoE+ Horn Speaker Firmware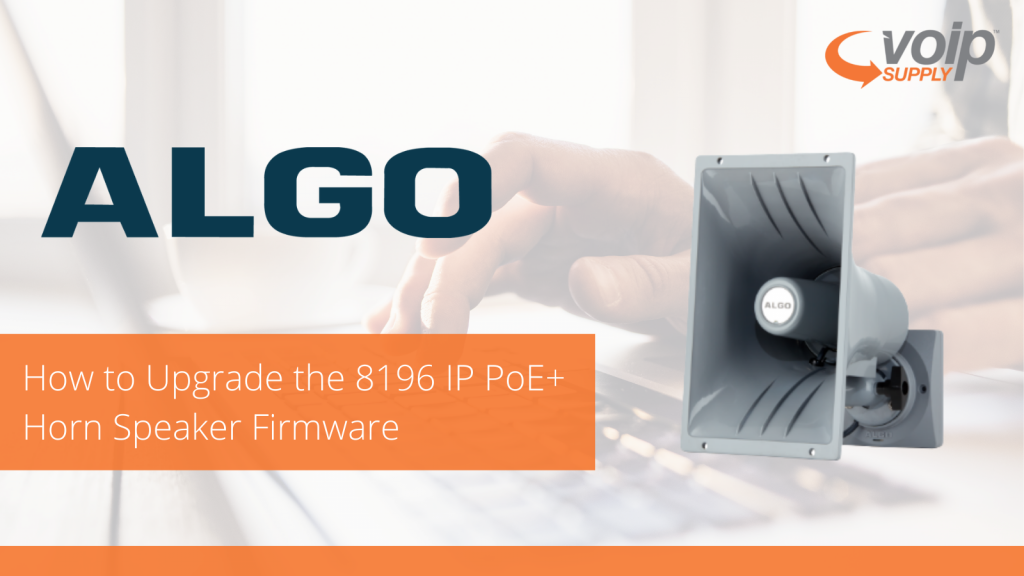 The 8196 IP PoE+ Horn Speaker is designed for use in both indoor and outdoor environments. This device can withstand intense weather conditions when the back wire compartment is correctly secured to avoid water entry.
Making sure your firmware is up to date is important for accessing the latest features and functionality. This can be done through the web interface system easily. Simply follow these easy steps:
1. From the top menu, click on System > Maintenance.
2. In the Upgrade section, click on Choose File > the 8196 firmware file to upload.
Note that a SFW file must be loaded.
3. Click Upgrade
4. After the upgrade is complete, confirm that the firmware version has changed (refer to top right of Control Panel)
That's it! Now your 8196 IP Speaker is ready to go!
Visit our website to learn more about the 8196 IP speaker or download the user guide here for more information.