How to Use the Menu Button on the Grandstream GXP1760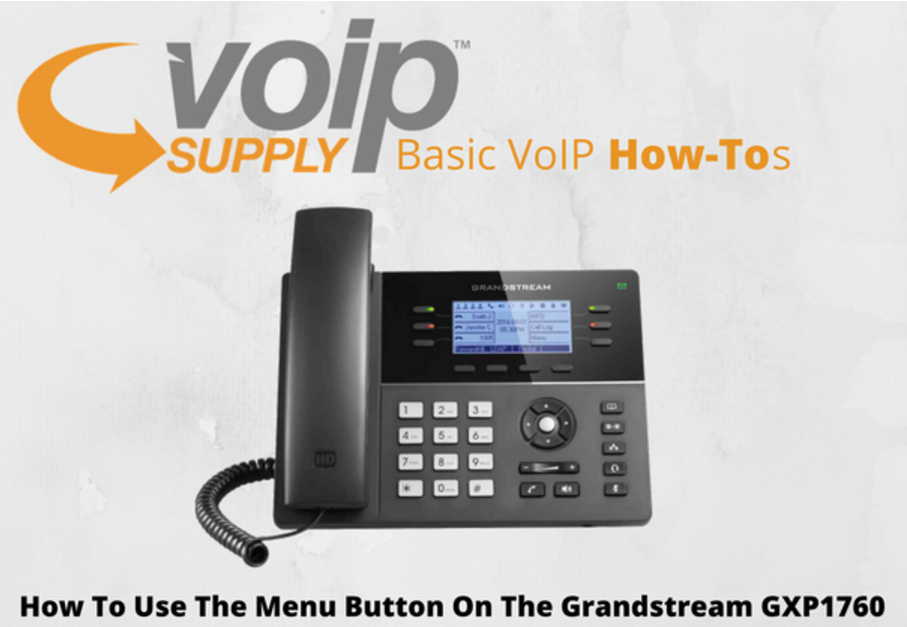 Everyday it seems that the world of VoIP is expanding with innovation and new technologies. New phones, new headsets, and new appliances are constantly hitting the market and sometimes it can be hard to keep up!
And while we all want the latest and greatest for our desk at work, sometimes it can be overkill. Why have all of those flashy features when the job just doesn't call for it? Besides, sometimes even the most basic VoIP phones can be extremely feature-rich and you might not even know it!
One thing that can be common amongst entry-level IP phones is shortcuts. These are ways to make our jobs easier by using your phone more efficiently. While there are the obvious shortcuts like dialing without picking up the handset or accessing your voicemail with the push of one button, some shortcuts might be harder to find.
Just because a button is labeled to do one thing, doesn't mean that it has only one purpose. Multi-functional buttons can vary between a lot of different phones, so allow me to give you an extremely basic example, because, after all, this is a "basic" how-to blog.


How to Use the Menu Button on the Grandstream GXP1760

Let's use the Menu button on the Grandstream GXP1760 for an example. This button is labeled as a menu button, so naturally, you are going to use it to access the menu screen on the phone. Once you are in the menu screen on the GXP1760, this button is also used to make your selections.
I know what you're thinking, and right now you are probably saying "That's not a shortcut!" Well, that's because the menu button on the GXP1760 also has an additional function!
When the phone's handset is off the hook, by default you will hear a dial tone to prompt you to make an outgoing call, that you probably didn't know is that you are able to switch between an outgoing call and a paging call by pressing the Menu button while the phone is off the hook!
While using your VoIP phone for paging might not seem to be the most common thing, it is definitely something that is used quite often in schools and warehouses with VoIP technology.
So, if you are one of many who is in charge of paging at work, this could be a very useful shortcut for you!
Do you have a Grandstream GXP1760 on your desk? Do you know of any other hidden shortcuts? We want to know!