Learning the Proper Placement of Your Headset
If you are one of many people that work in a call center environment, then you understand the importance and convenience of having a headset to use everyday. Mobility, posture, and freeing up both hands for typing are just a few examples of why having a headset can make life easier while working.
And while we can all relate to the ease of using a headset, it is important to keep in mind how you are being received on the other end of the phone. In some cases, the person on the other line can have a hard time hearing you. What is the reason for that? Your headset might not be resting correctly on your head!
For this blog, we will use the Plantronics Savi W730 as an example.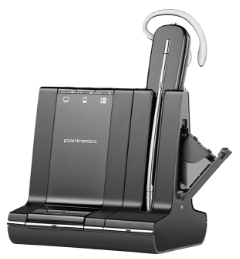 To insure that you are being heard loud and clear, you must first make sure your headset is resting correctly on your head. For in-ear headsets like the Savi W730, you want to first make sure your eartip is the correct fit. The Savi will come with a few different sizes that you can switch out, because not every ear is the same!
Once you have your eartip resting nicely in your ear, you want to then make sure that the microphone is positioned correctly.
Like most headsets, the microphone should rest as close to your cheek as possible without touching. You can adjust your microphone by moving it at the earpiece. Once you have achieved this, make sure it is, of course, pointed towards your mouth.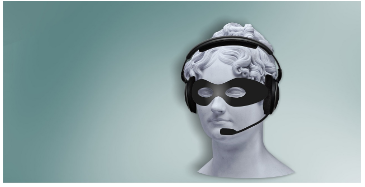 And there you have it! Even if you don't have an in-ear headset, or a wireless headset for that matter, this is still a good rule of thumb to follow! Soon you will be on your way to feeling comfortable, and knowing that you are being heard crystal clear!