Mitel Announced the Integrated Portfolio for North America
January 29th – A quarter after its acquisition of ShoreTel, Mitel® announced their rebranded and integrated portfolio of Cloud and on-premise solutions for the North American market.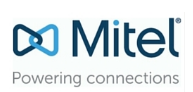 This new portfolio is designed to offer their North American customers the best path to the Cloud for access to advanced applications and the latest technology and to provide on-site portfolio with maximum choice, flexibility, and reliability.
"Mitel's product portfolio has never been stronger. It offers a complete technology menu to choose from with the right combination of cloud and on-site solutions that really gives us the freedom and flexibility to customize solutions that make sense for our customers," said Matt Pingatore, Chief Executive Officer, Packet Fusion.
Mitel is a global leader of business communication solutions provider that delivers simplicity, reliability and high-end communications and collaboration. Mitel's flagship solutions for the North American market include:
Retail UCaaS Solutions
MiCloud Connect (previously ShoreTel Connect CLOUD) with Teamwork and Contact Center

MiCloud Flex (previously Mitel MiCloud Enterprise) with MiCollab and MiCloud Contact Center
On-Site Solutions
MiVoice Office 250 with Phone Manager applications

MiVoice Connect (previously ShoreTel Connect ONSITE) with Connect UC and Contact Center

MiVoice Business with MiCollab and MiContact Center Business