Mobotix Adds VoIP Supply to Global Partner Network
Shopping around for IP surveillance cameras is one thing but, deciding which one of those thousands of cameras is the right fit and will actually perform as advertised is quite another thing.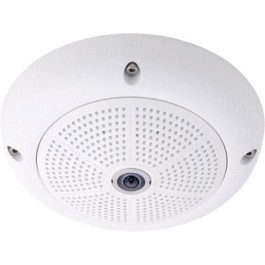 That's why, for those customers that need trustworthy help to make the best decision, we're happy to announce that the Mobotix Global Partner Network now includes VoIP Supply as a Registered Mobotix Partner.
Not just a fancy title, what a Registered Mobotix Partner means for customers is:
Customers receive combined attention because as a Partner, VoIP Supply receives additional high-performance support from Mobotix to design a solution.
Customers are assured that VoIP Supply is fully trained to support them because Partner level status requires that we attend certification seminars.
To offer the highest level of help to customers, VoIP Supply has to help itself by investing a high level of commitment to the Partner Program. For example, VoIP Supply is required to have demonstration products on hand so that our people know how to use Mobotix equipment.
"We want the international channel network program to provide our partners with the best support possible and to improve their business transactions," explains Dr. Magnus Ekerot, Chief Sales Officer of Mobotix.
Accessing VoIP Supply for Mobotix IP cameras is almost like having access to Mobotix themselves. As a Partner VoIP Supply can tap into another level of support from Mobotix from the beginning of a project right through to the end
"Mobotix supplies some of the toughest, most versatile IP cameras on the market," said Garrett Smith, Chief Marketing Officer at VoIP Supply. "Now as a Mobotix Registered Partner, VoIP Supply can provide the best tech support when delivering rugged Mobotix quality to any surveillance project."