October VoIP Supply Reseller Updates
Did you join our VoIP Supply reseller webinar this month? If you didn't, don't miss out on this webinar recap! This month, Don talked about our new products, Snom's new certification with Metaswitch, Broadvoice Bubble features, and so much more. Let's dive in!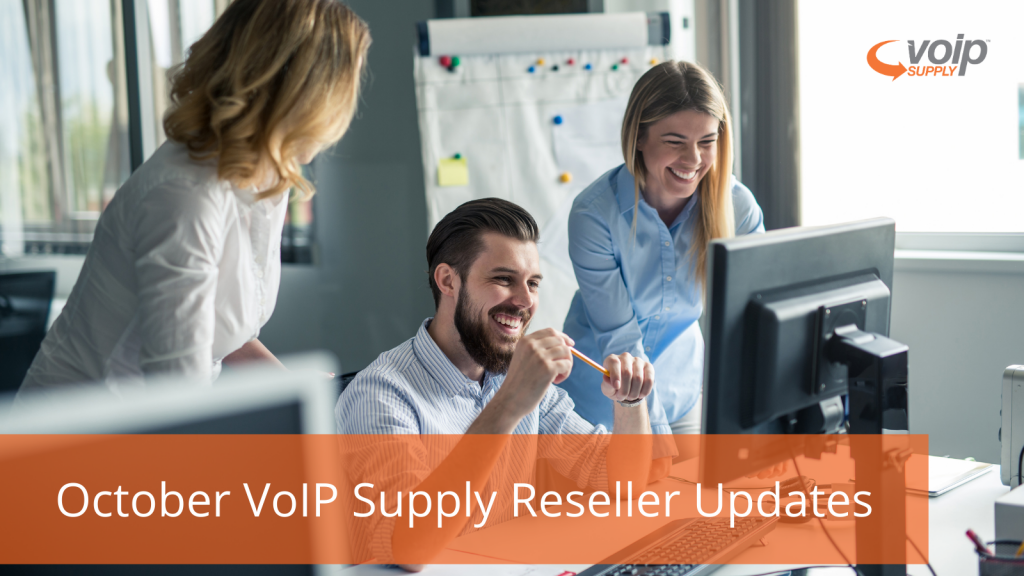 Download our Presentation Slides Here to Learn More
What New Products Should VoIP Resellers Look Out For?
There are many exciting new products being released this month!
Grandstream's UCM6300
Grandstream's UCM6300 has drawn a ton of attention and we will have them in stock on Monday (October 26th!). The UCM6300 Series is Grandstream's latest IP PBXs that support desktop (WebRTC), mobile (Wave app), SIP video conferencing endpoints, IP phones.

ESI's Access 5D Thermal Reader
Looking for a solution that will help your customers keep their work environment safe during this difficult time? Definitely check out the ESI Access 5D Thermal Reader!
This device is designed to check for a flexible set of variables that can be set by each organization according to their access needs. It utilizes RFID scans, QR codes, and even facial recognition for a wide range of different scenarios and businesses
Patton's SN500
Don't forget to also check out Patton's latest addition to its SmartNode family. Designed for small/home offices and small to medium enterprises, the SN500 supports 4 to 30 concurrent SIP calls.
Metaswitch Certifies Interoperability with Snom SIP Phones
Snom is proud to announce the successful interop of Snom SIP phones with cloud-native communications leader, Metaswitch. The platforms added the following Snom desksets, DECT mobility and conference solutions to Metaswitch PBX solutions, resulting in successful interoperability and ease of configuration:
What is Broadvoice Bubble?
Have you heard of Broadvoice Bubble? Broadvoice Bubble lets users interact instantly with clients wherever they are via business SMS/MMS messages delivered automatically to their smartphones!
Key benefits include:
Avoid wasted time and manpower on missed calls and voicemail messages
Templatize and automate routine notifications and responses
Deliver promotions and special offers straight to your customers
Give customers immediate and responsive service
Text-enable your software, website, or other applications
Let customers contact your service by text as well as phone
Ready to see more updates? Join our monthly VoIP Supply reseller webinar to stay on top of VoIP!