Plantronics Transitions SupraPlus to EncorePro 500 Series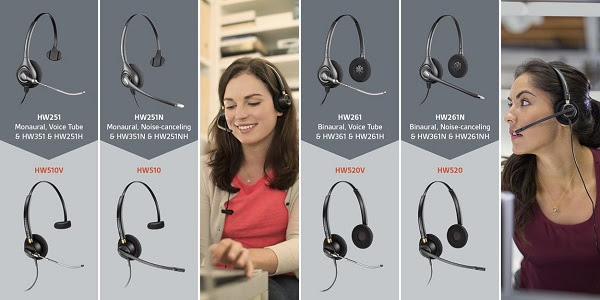 To ensure that customers have access to the best products, solutions, and services, Plantronics periodically discontinue older versions of their VoIP headsets. Recently Plantronics announced that they are going to transition the SupraPlus to the EncorePro 500 Series.
Due to the success of the EncorePro 500 series, Plantronics is retiring the SupraPlus Series. The last order date will be January 31, 2019 and the last shipment date will be March 31, 2019 or while supplies last. Need more details? Contact our VoIP experts at 1-800-398-8647.
The EncorePro 500 Series is a fully integrated audio solution that focuses on all-day comfort, built-in call management, and advanced noise cancellation. These headsets are designed for customer service center and professional offices. See more features:
Flexible unibody boom
Aircraft-grade aluminum joints
Laser-welded construction
Noise-canceling microphone
3-in-1 convertible
Learn more about EncorePro 500 Series!