Sangoma B600 Line Launched
Last week leading telephony card manufacturer Sangoma launched their newest series of cards, the B600 series.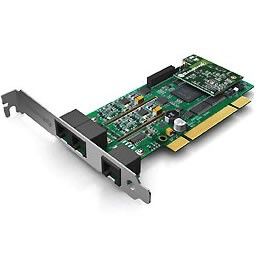 The Sangoma B600 series was designed from the ground-up for the VoIP Phone system builder and integrator who is looking for a high-quality non-modular PSTN connectivity card. The Sangoma B600 voice cards deliver customers a substantial cost savings, coupled with the "because it must work" quality and the Wanpipe high-end system diagnostics, drivers, and utilities for which Sangoma is known worldwide.
The Sangoma B600 series comes in a single 4 FXO/ 1 FXS configuration (one of the most common configuration for smaller VoIP phones systems), but there are four different versions. They include:
For those who don't need the modularity that comes with Sangoma's A200 and A400 series card's the Sangoma B600 series offers a considerable cost savings, without sacrificing the quality you have come to expect from Sangoma.