Sangoma Has Been Recognized as one of the Top 10 VoIP Solution Providers of 2018
Sangoma Technology, a leading Voice and Unified Communication full solution provider, is excited to announce that they have been awarded one of the Top 10 VoIP Solution Providers of 2018 by Enterprise Networking Magazine!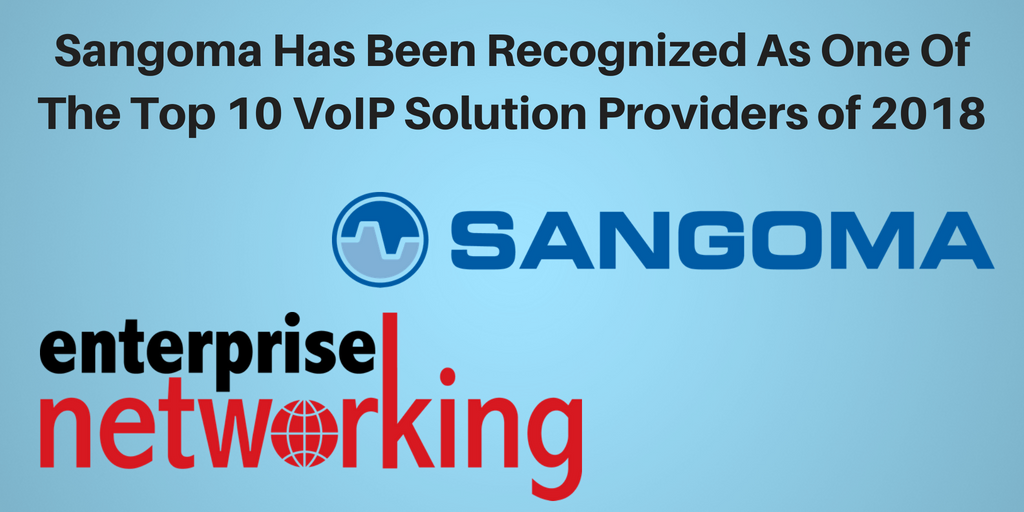 Sangoma has been consistently evolving and innovating based on customer and market demands over the years and they expect to continue to add new features to their unified communications platform in the future.
"We have grown well in excess of industry norms by listening to our customer's needs; our strong history of consistent growth and profitability, and our leading experience in UC enable us to offer the best combination of functionality/stability and price for unified communications solutions to today's businesses"  remarks Bill Wignall, CEO of Sangoma Technologies.
Congratulations Sangoma! We are very proud to be part of this significant achievement and look forward to serving more customers with best VoIP solutions.