Sangoma Switchvox 7.6.2 is Now Available!
Sangoma is excited to announce that Switchvox 7.6.2 is now available for on-premise Switchvox customers!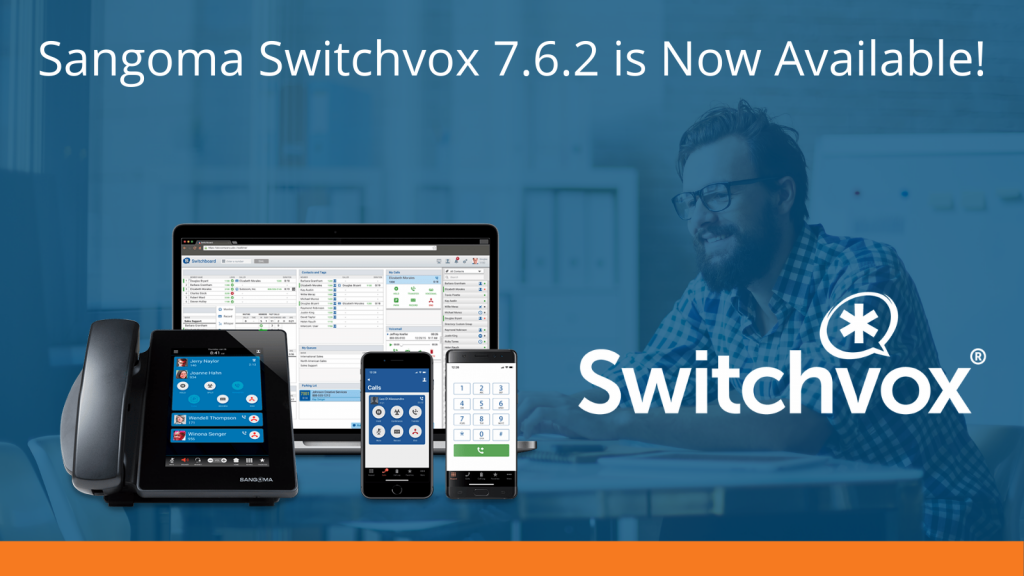 What's New with Switchvox 7.6.2?
There are two major updates in the Switchvox 7.6.2 version:
Sangoma Connect Mobile: This release delivers Sangoma Connect Mobile, our next generation mobile softphone, to your on-premise Switchvox customers. The iOS and Android apps feature:
Blind and assisted transfer
3-way calling
Contacts and a Quickdial list that includes BLF
Call History
and more
When Switchvox is updated to version 7.6.2, Switchvox Mobile Softphone users will not be disrupted.
Language Support
The 7.3.2 version now supports more languages, helping you deploy Switchvox in more regions globally.
In addition to these sound packs that have been updated in 7.6.2., these following Language options are available:
English (United States)
English (United Kingdom)
Español (España)
Español (México)
Italiano (Italia)
Deutsch (Deutschland)
Français (France)
The language setting can be set by each User or Admin in the "My Account" section of their Switchvox Web UI. This will update the language for the Switchboard, as well as the main Web UI.