Sangoma's PBXact UC Appliances Comparison – Updated 12.20.2017
Note: This is an update post for Sangoma's PBXact UC Appliances Comparison – Choose a Right Phone System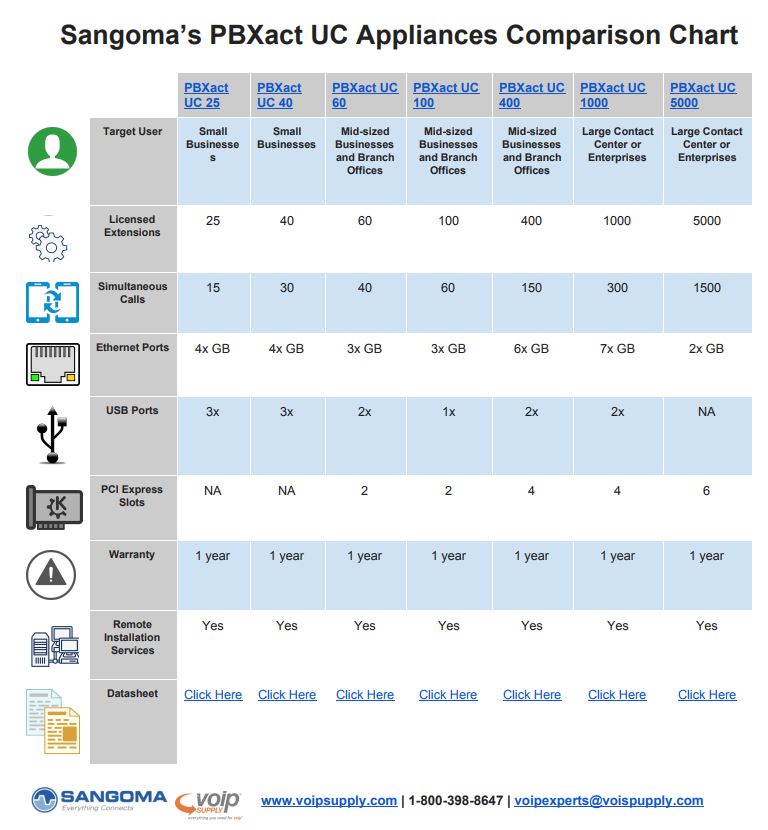 We wrote a post about Sangoma's PBXact UC appliances comparison back in June 2017. This month, Sangoma has added two more unique UC appliances to their PBXact suite, the PBXact 25 & the PBXact 400, to give you and your customers more flexible options to accommodate business needs! Let's find out what they are all about!
Equipped with only 25 user licenses and up to 25 user extensions, the PBXact UC 25 is as far the smallest PBXact appliances at the lowest price point.
It is a popular selection for small businesses that are looking for a smaller scale and simple solution! Same as the PBXact 40, the PBXact 25 comes with 4x GB Ethernet ports and 3x USB ports, giving you flexible connectivity options.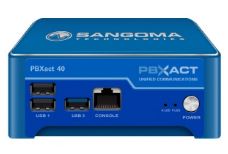 A unique feature set:
Tabletop and Wall Mount with included bracket

4 Onboard GIG Network Ports

Single 120GB SSD drive

Quad Core Processor

2 GB of Memory
Featuring 400 licenses and up to 150 simultaneous calls with 6x GB Ethernet Ports, the PBXact 400 is ideal for busy contact center or enterprise office deployments that demand higher productivity and employee collaboration.
This module also comes with 4 PCI express slots for PSTN cards just like the PBXact 1000. This new appliance is a great alternative solution for the PBXact 300 which has already been discontinued.
A unique feature set:
Supports 400 Extensions / Users & 150 Simultaneous Calls

Open SIP Trunk & PSTN Integration

Built-in Auto-provisioning with Sangoma IP Phones Including 3rd Party Options

Mobility & CRM Integration

Console Web GUI SSH

4 PCI Express Slots for PSTN Cards
Looking at a whole picture, whether you are a small business, branch offices, call center, or enterprises, Sangoma's PBXact UC Series has you covered! Check the comparison chart again to compare all the appliances in one place!
For more information or questions, please visit the product page or contact one of our VOIP experts at 1-800-398-8647 today!