Sangoma's SIPStation Named #1 in 2019 SIP Trunking Customer Satisfaction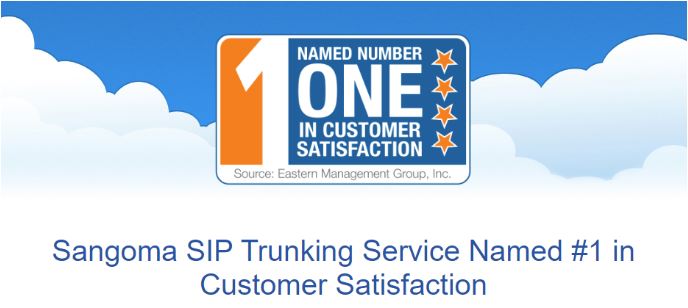 Sangoma is excited to announce that SIPStation, Sangoma's SIP trunking service, has been named number one in customer satisfaction by industry analysts!
The 2019 SIP Trunking Customer Satisfaction report was researched and developed by the Eastern Management Group, Inc. More than 3,000 IT managers participated in the survey and reported on their experience as customers of 29 SIP trunking companies evaluated. 
This independent survey measures 5 customer satisfaction categories including support, management tools, total overall satisfaction, recommend to a friend, technology & product, and purchase experience.
Click here to download the full report.
SIPStation is Sangoma's SIP trunking service used by many of our customers when deploying a Unified Communications (UC) solution. It is very easy to configure and reliable. Learn more about Sangoma's SIPStation here! 
Congratulations, Sangoma! We're excited to hear this great news. We will continue providing the best VoIP solution to our customers!