SIP phones vs VoIP phones: What's the difference?
Our tech support team at VoIP Supply offers great pre- and post-sales support plus provisioning, consultations, configuration, and installation help. We get a lot of VoIP hardware and software questions and would like to share the solutions with everyone.
In previous Mom's calling Q&A series, we have discussed: How to eliminate static on my Plantronics Savi W740. Today, we have more new real questions and answers from VoIP users just like you.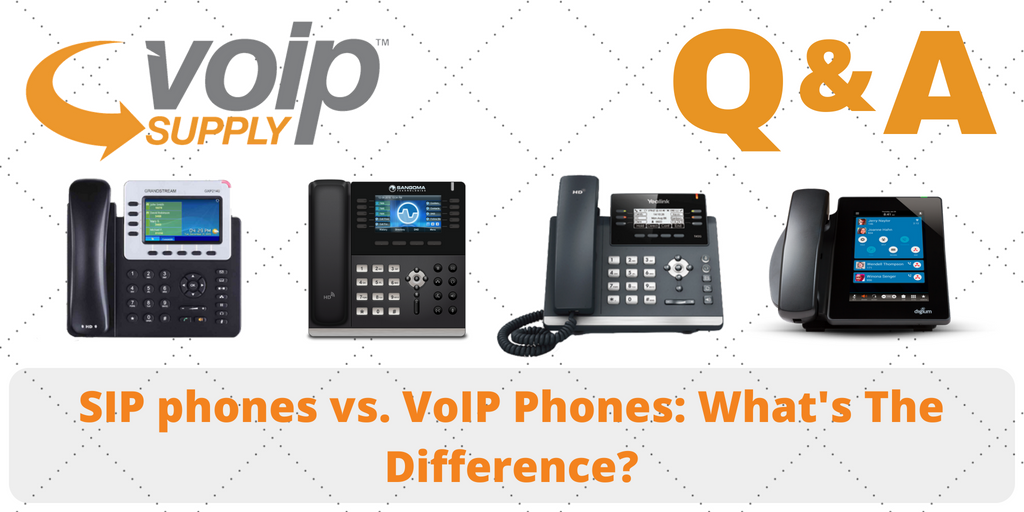 What's the Difference Between SIP phones and VoIP phones?
Q: I am not very familiar with SIP phones vs VOIP phones. Is VoIP phone designed to work independently, or as a handset for a softphone? Could a VoIP phone work autonomously without the need for direct connection to a computer? 
Unfortunately, the issue we are experiencing with our currentPolycom phones is that they are basically too intelligent! Our staff daily even sometimes hours switch stations. and currently, they are having to re-verify credentials when they log into a new station so they can pair with the associated phone
A: SIP and VoIP are synonymous to a degree. All SIP is VoIP but not all VoIP is SIP. SIP is a particular protocol. There are more protocols that are VoIP. Skype for Business is a prime example. Skype is not SIP, that is why we specify a device for Skype for Business.
Yes, for sure! A workstation computer does not control the call, the PBX does.
STAY TUNED
Come back for more VoIP questions and answers next time! If you have VoIP questions to ask us, please submit a technical support ticket or contact our VoIP experts today at (866) 582-8591