Spectralink Honored With Three 2019 Mobile Star Awards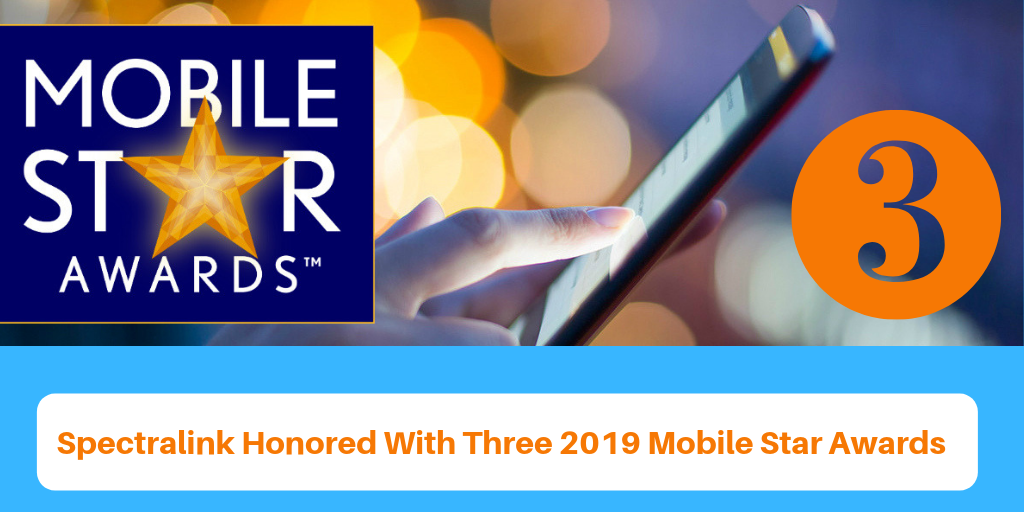 Spectralink, a leader in enterprise mobile solutions, has received three prestigious 2019 Mobile Star Awards™, including Innovative Business Smartphone for the Versity Android device, Healthcare Mobile Innovation for Versity, and Mobile Development Innovator honoring Spectralink's Vice President of Product Management and Technology Solutions, Andrew Duncan. The awards program is hosted by the MobileVillage.com.
"We are excited and honored to receive three Mobile Star Awards for our innovative enterprise
mobility solution that is helping organizations worldwide transform their mobile and digital
strategies," said Duncan. "The recognitions are a testament to the hard work of our engineers,
and we thank them for their ability to push past the industry norms and provide industry leading innovations."
The Spectralink Versity, delivers uninterrupted communication around the clock and its open, Android platform helps you keep pace with new mobile technologies! This device is perfect for healthcare or retail businesses who are searching for the most robust technology that bridges communication through WiFi and LTE coverage. Spectralink Versity measures up to your toughest enterprise requirements without compromising style, flexibility or performance.
We recently had a training at VoIP Supply and I was able to play with the Versity and I can say that they 100% deserve these awards. They can be used in so many different types of environments, from harsh warehouses, to retail stores and hospitals. Some of the features that I was most impressed with were the ability to customize the phones per user, the hot swappable battery (you can be on the phone and swap out the battery without losing power) and the panic button!
Congratulations to our partners at Spectralink and we are proud to offer such an amazing brand with great people behind the business!