Star2Star Named a 2019 Customer Product of the Year Award Winner
Star2Star Communications, a leading provider of communication solutions, announced that their Full Spectrum Communications Solution has been named as a 2019 Customer Product of the Year Award winner by TMC, a global media company. Star2Star is the world's only provider of Full Spectrum Communications. The solutions unify voice, video, mobile, chat, fax, presence management, and more into a single, easy-to-use system.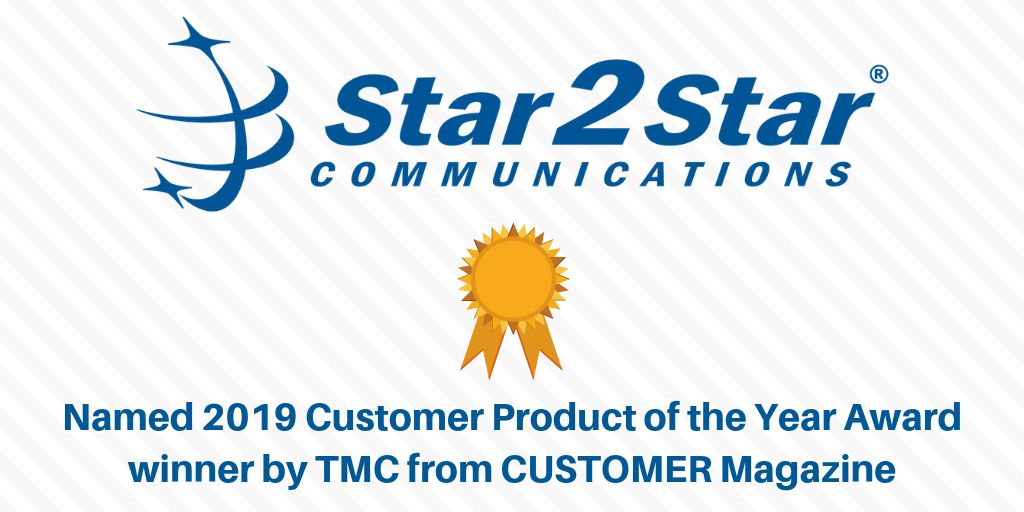 What does the Product of the Year Award recognize?
This award recognizes vendors that are advancing the call center, CRM and telecom services. It also highlights products that empower their customers to meet and exceed their expectations and needs.
"When we created the Full Spectrum Communications Solution, we had the customer experience front and center while designing the system," said Michelle Accardi, President and Chief Revenue Officer at Star2Star. "Full Spectrum Communications are designed to solve the complexities and challenges of the modern business in ways other solutions can't. When you have all of the technology you need under one platform, with the ability to integrate and customize for your unique needs, there is no limit to what you can accomplish."
This is the fourth consecutive year that Star2Star has been recognized with this award. Congratulations, Star2Star! We are very excited about the news and looking forward to serving more customers with their flexible solutions.