The Poly Edge B Phones Now Certified with Metaswitch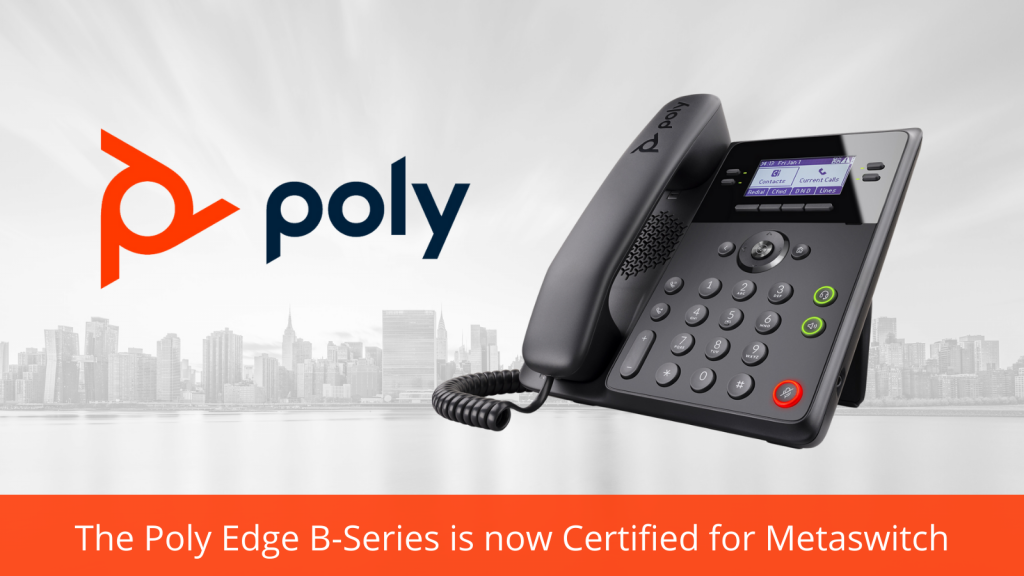 Great news! Poly's Edge B Series Phones are now certified with Metaswitch. This means all service provider partners using the Metaswitch platform for voice or UC can now provision Poly Edge B phones on their platform! 
The B Series is also certified with Google Voice! Click here to learn more.
About Poly's Edge B Series
The Edge B Series Phones are perfect solutions for small businesses, emerging markets, and even some enterprises! This series includes the Edge B10, B20, and B30.
They come with professional-grade audio quality and are available in 2- and 4-line key models supporting 8- and 16-line key assignments. See a quick comparison here: