VoIP Reseller Updates – September 2020
Resellers – Time to review what's new this month! In our VoIP Reseller Webinar this month, we talked about new products to consider, Fanvil's white labeling options, new promotions and so much more. Let's check out this quick recap: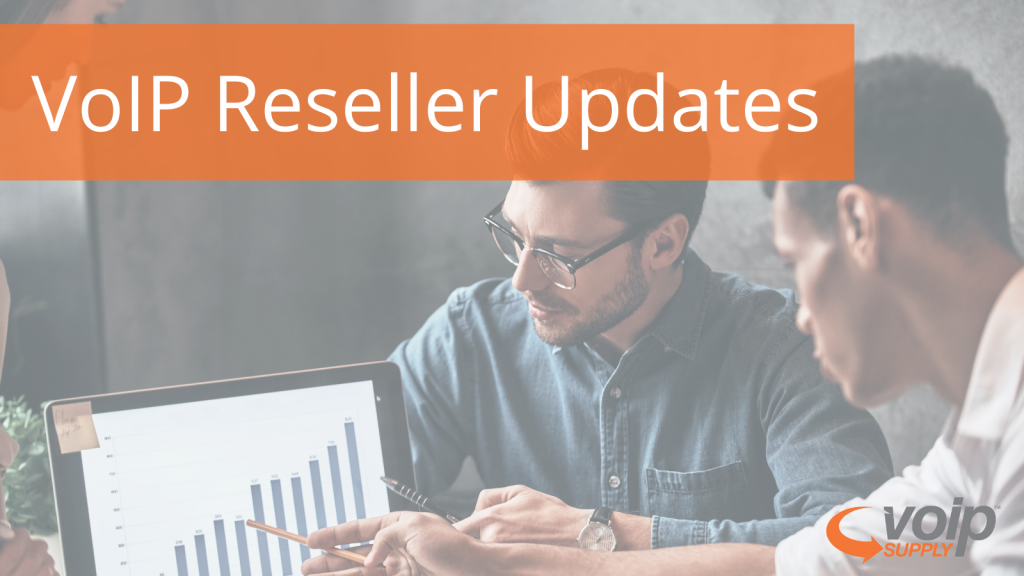 Download our Presentation Slides Here

VoIP Products to Consider This September
Have you checked out these new VoIP products? If you haven't, you are really missing out!
Fanvil X7A Android Phone: A high-end Android device that brings HD Voice, built-in Bluetooth and WiFi and the ease of a touch-screen display.
Grandstream's UCM6300 – Coming Soon: Supports desktop (WebRTC), mobile (Wave app), SIP video conferencing endpoints, IP phones
Yealink T46U: Offers the same elegant appearance as the T4 line, but with improvements for greater interoperability and better collaboration
Fanvil's White Labeling Options
Did you know that Fanvil offers flexible white labeling options to our partners? It's available on the XU Series IP phones and the X210 and it only takes about one week after the artwork is approved!
X3U, X4U, X5U, X6U, X210
XU-N series use removable/replaceable PVC logo stickers/inserts
Free printing of custom sticker when ordering 200+
5 – 7 days after artwork is approved
New Fanvil Bundles Are Coming Soon!
Look out for the new Fanvil bundles available from October 1st, 2020! The old XU demo kit bundles will also be extended to March 21st, 2020:
Snom Trade-In Promotion
Lastly, don't forget to check out the Snom Trade-In promotion! Experience the latest technology from Snom. Replace old desk phones and take advantage of Snom's trade-in rebates. Rebate amounts valid from July 15, 2020 through July 15, 2021 when you replace 5 or more phones.
Questions? Contact one of our VoIP experts at 1-800-398-8647 to learn more!