VoIP Service Features: Find me/Follow me Call Routing
Take advantage of features to make your day easier
When it comes to VoIP Service there are plenty of features out there that can greatly increase your efficiently throughout the day. One of those features would be Find me/Follow me Call Routing.
The basic idea of this feature allows you to directs calls that are coming in to your desk phone or main line to somewhere else that will be more convenient for you. You're basically allowed to set up rules for when someone is attempting to call you.
Don't Miss a Call When You're Away From Your Desk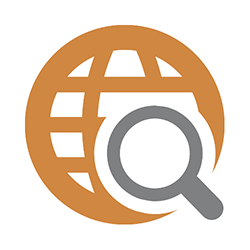 If you're someone who is away from their desk often or you work remotely this feature is a great option to keep you in contact with everyone. There are basically two paths you can have designed for yourself.
Sequential Ringing: Allow the call to ring your desk for 10 seconds (or anytime you decide) then move to another landline, such as your home office, then you can move to your cell phone if necessary.
Multiple Endpoints Ringing: This allows multiple phones to ring at once. You can have your desktop phone in your office, your home office line and also your mobile device ring simultaneously. If you're sporadically in different places at different times this is a great feature to make sure you pick up the call as soon as you can.

Benefits to Find Me/Follow Me
Never miss a call when you're away from your desk
Only one phone number to hand out to receive calls to all devices
Appear to always be at your desk when incoming calls are received
Have the freedom to go about your day and stay in contact with everyone
Contact us today
Start allowing your customers to reach you anywhere while you're working. Contact our VoIP Solution Specialists today at 1-800-398-8647 or [email protected]