VoIP Supply Participates In Electronics Drop Off Now Through April 4, 2017
AMHERST, NY – Western New York Technology company VoIP Supply, North America's leading Voice over Internet Protocol solutions provider is inviting all Western New Yorker residents and businesses to drop off old electronics in a recycling program that will benefit Camp Good Days.

The E-Scrap for Camp drive is in partnership with Sunnking Electronics Recycling who will make a monetary donation to Camp Good Days for every pound of old and unwanted electronics collected from VoIP Supply.
Camp Good Days and Special Times, commonly called "Camp Good Days", is a residential summer camp which provides summer camping experiences for children, adults and families whose lives have been touched by cancer and other life challenges. Last year VoIP Supply's recycling efforts contributed to a total donation of $11,219.94 and we are looking forward to beating that number this year!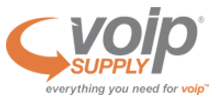 VoIP Supply is a certified B Corp that has ingrained sustainability into its business and corporate culture. VoIP Supply's Founder and CEO Benjamin P. Sayers said, "Providing tech solutions to business and residential customers is what our company is founded on. Finding ways to leverage tech to do good in the communities that we serve is what our mission is." The technology pioneer added, "We are thrilled to do good for our environment and for the children and families that Camp Good Days serves."
The Western New York-based Camp Good Days is a not-for-profit organization founded over 30 years ago by Gary Mervis. Camp Good Days relies on donations and fundraising events like E-Scrap for Camp to bring hope, support and happiness to children and families who have been affected by cancer free of charge.
You can make arrangements to drop off your old and unwanted electronics to VoIP Supply now through April 4, 2017 by calling 1-800-398-VoIP. Our staff will meet you at VoIP Supply's loading dock to retrieve your recyclables. You can also simply drop items off at VoIP Supply's Amherst headquarters located at 80 Pineview Drive Amherst, NY 14228 between the hours of 9:30am – 4pm Monday through Friday.
VoIP Supply and Sunnking have provided a list of all acceptable materials for electronics recycling here. Items eligible for recycling include computers (desktops & laptops), printers, scanners, copiers, fax machines, televisions, cell phones more.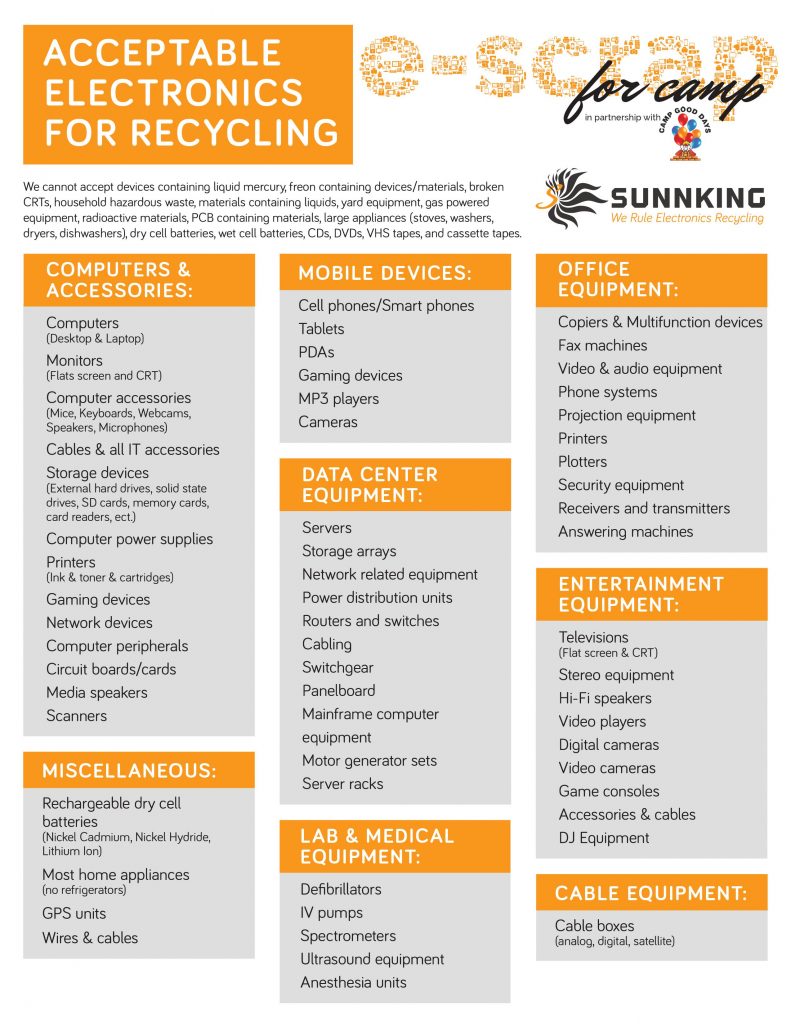 The list of items that are not accepted are here and include items such as smoke detectors, carbon monoxide detectors, items containing liquids, propane tanks, Freon containing devices and the like.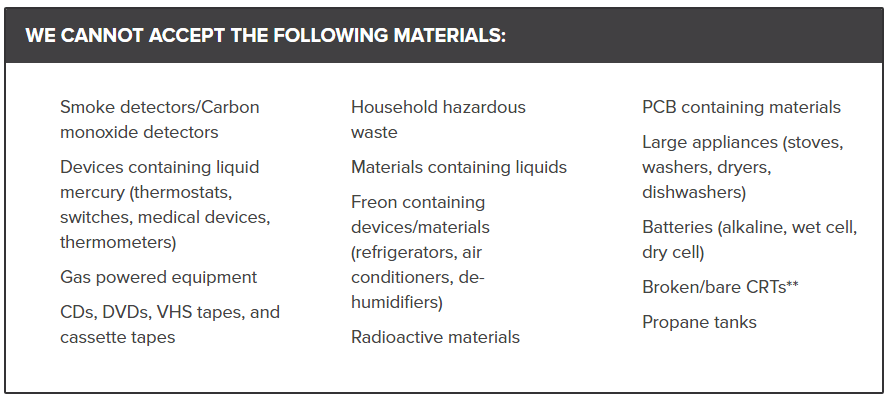 About Sunnking
Founded in 2000 Sunnking Inc. is an eScrap Recycling company, dealing in used electronic equipment. The main facility located in Brockport, NY specializes in recycling and refurbishing electronic products from residential and commercial suppliers throughout Western and Central New York.
About VoIP Supply
VoIP Supply, LLC (www.voipsupply.com) is North America's leading VoIP solutions provider. Since 2002, VoIP Supply has delivered valuable solutions for some 125,000 customers worldwide. With passionate employees, 6,500 products, 20,000 square feet of office space and an unlimited number of VoIP solutions to meet your needs, whether you are a consumer, business, service provider or reseller, VoIP Supply has everything you need for VoIP. For sales and media inquiries contact [email protected].
To learn more, call (800) 398-8647, or visit voipsupply.com and follow us on social media: Facebook (VoIPSupply), Twitter (VoIPSupply) and LinkedIn (VoIPSupply)