VoIP Supply Wins 'Best Place to Work'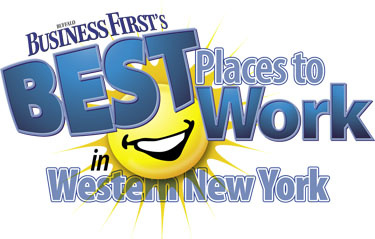 Yesterday VoIP Supply was awarded the Best Place to Work in Western New York (for companies with 51-100 employees).
This is a tremendous honor and a testament to the quality of staff employed at VoIP Supply. Growing at such a rapid pace, constantly adding more and more people and always having to change in order to set the pace and stay on top of our game is a challenge. Ensuring that the workplace is safe, fun, and enjoyable while maintaining a high level of morale makes that challenge that much more exciting.
So far this year we have added 23 new people (more than 50% growth), changed our ERP and CRM platforms, expanded into additional office space, refined and documented all company processes and procedures, and expanded into two additional markets (IP Surveillance and Voice Recordings).
I am proud to be part of an organization that can pull off all of these things, do it with a smile, and look forward to coming back in tomorrow. To all those at VoIP Supply, thank you for being part of this team.